https://www.embracehomeloans.com/-/media/feature/loanofficer/loimages/mmontalvo_bio72.jpg
Senior Loan Officer

NMLS # 205206
Virginia - Fairfax

22030
10306 Eaton Place, Suite 100
Fairfax, VA 22030
703-591-7144
About Mariana
Embrace Home Loans is proud to have Senior Loan Officer, Mariana Montalvo as a part of the Embrace Home Loans family. Mariana's goal here at Embrace is to bring a diversified clientele, serve the public with their home mortgage needs and to serve the real estate community by offering outstanding service and a variety of products for their clients. As a Senior Loan Officer, Mariana is to develop real estate realtors business. Prior to joining our team, Mariana worked for Movement Mortgage as a Senior Loan Officer and before being promoted to Senior Loan Officer here at Embrace, she worked as a Loan Officer. While employed at Movement Mortgage she was recognized two times as among the top ten performers. Mariana is associated with the National Association of Hispanic Real Estate Professionals.

Mariana was born in Manta, Ecuador. She and her family came to America to achieve the American dream. She attended The University of Pittsburgh for three years where she studied Business Administration and Psychology and for two years she attended the American Institute of Banking in New York. Currently she lives in Virginia with her two lovely children. On her off time Mariana likes to enjoy a good book, swim, and go for nice walks.

Mariana came to this country to achieve the American dream and now she is here to help others achieve their goals and dreams. Being bilingual in English and Spanish, Mariana has an advantage of attracting a diverse clientele. It is Mariana's pledge to you to always provide the same sincere commitment with consistent, outstanding service while diligently striving to earn your business now and for many years to come.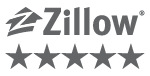 Getting Started on Your Home Purchase
Buying a home can be a challenging experience, but you have help. Your real estate agent is there to help with the home search and your mortgage lender is there to get you through the mortgage process. Utilize these people and their knowledge to help you navigate through all the steps. Here, we'll talk specifically…
Read More
https://www.embracehomeloans.com/-/media/feature/loanofficer/loimages/mmontalvo_bio72.jpg
Senior Loan Officer
NMLS # 205206
Ready to take the first step toward a new home?
Let's discuss your options.
10306 Eaton Place, Suite 100
Fairfax, VA 22030