Buying another home should be easy.
You've done it before and so have we, thousands of times. Whether it's your third home or your thirtieth, getting another mortgage shouldn't be complicated. If you're upgrading, downsizing, or looking to purchase a vacation home, Embrace makes it easier than ever to secure the financing you need.
We believe every homebuyer is unique, so we personalize the loan process from start to finish. Your assigned loan officer will work tirelessly to find you the best loan for your particular situation. And that same loan officer will be with you each step of the way, no matter if you're looking for a primary residence, a new construction home, or an investment property.
Embrace offers many types of loans, including FHA, VA, and those geared toward self-employed borrowers who may have difficulty getting a mortgage elsewhere. At Embrace, we'll work with you to determine the right loan for your current needs, no matter where you are in the process. We're so confident that you'll close on time, we put money on it —with our Guaranteed On-Time Closing. If for any reason your Conventional, FHA, or VA purchase loan doesn't close on time and it's our fault, we'll pay you $2,500 within 30 days of closing.
What type of loan are you looking for?
Fast & Secure
Flexible loan options
No impact on your credit score
Calculate your monthly payment.
As you know, when buying a new home, you'll have lots of numbers thrown at you — like interest rates, loan terms, closing costs, homeowners insurance, and property taxes. All of these will affect your monthly mortgage payment. So how can you figure out what your payment will be? That's where our Mortgage Calculator comes in handy.
With our Mortgage Calculator, you can consider numerous scenarios and see what your payment could be, depending on the criteria you choose. For example, you can plug in different property sale prices, annual property taxes, and private mortgage insurance (PMI) costs. Let's say you want to pay off your mortgage in 15 years, but a shorter loan term is going to mean higher monthly payments. Want to know how much higher? Change your loan term from 15 to 30 years in the calculator, and you'll see. Play with different scenarios and numbers to see how they'll impact your payment.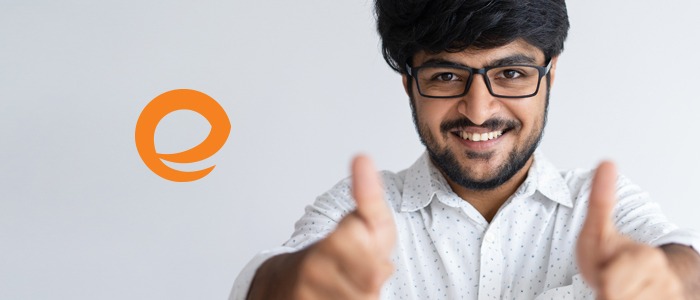 Here's why you should consider Embrace for your next home mortgage.
Homebuyers have trusted Embrace for more than 37 years to find the ideal home loan to fit their unique situation. When you work with Embrace, you'll be guided through the mortgage process from beginning to closing by a dedicated mortgage expert, many of whom have a decade or more of experience in the industry. Best of all, unlike some other lenders, we can help you close a loan in weeks instead of months.
Plus, we truly care about our customers, and it shows. For two years in a row, Embrace has earned the #1 ranking in customer satisfaction in the Large Mortgage Company category by SocialSurvey. We also have a 5-star Google rating and exceptional reviews on Zillow.
There's no greater recognition than receiving acknowledgements such as these and a steady stream of glowing reviews from our customers. It's what we live for, and why we've been a successful mortgage lender for decades.
We bet you're a savvy homebuyer, and you learned a lot the first (or second or third . . .) time around. But every home purchase is different. No matter how experienced you are, it's wise to take the time to consider your goals, the housing market, and a few other things each time you're in the market again.
Learn the market. The market's always changing. Are you looking in a new area? Find out if it's a buyer's or a seller's market. Check out home prices in the area, and see how long homes are taking to sell.
Research the area. Moving out of state? Do research early on in the process to better prepare yourself, because each state has different contracts, fees, etc., when it comes to buying real estate.
Think about the future. When you're thinking about what you want in a new house, make sure to think not just about what you want now, but also down the road — things like amenities, the commute, your neighborhood, and the schools in the area.
Use a REALTOR®. Working with a real estate agent makes sense for a variety of reasons. A good REALTOR® gives you intel about the area and can help you save time and money. You'll also get access to their keen negotiating skills and local connections, which can be very important.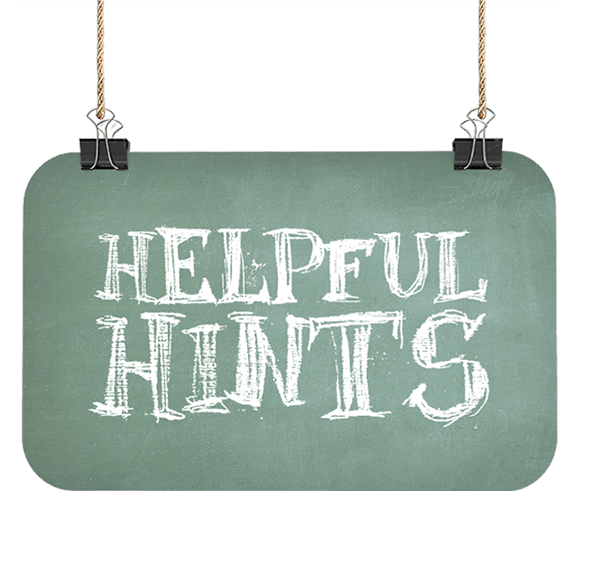 "Karla always has our best interests in mind and is so easy to work with!" - Carlos, MD



30-Year Fixed-Rate Purchase Mortgage Example:
*Assumptions. The monthly payment on a $270,000 30 year fixed-rate mortgage at an interest rate of 6.50% with a 90% loan-to-value (LTV) would be $1,706.59 with 2 points due at closing and an Annual Percentage Rate (APR) of 6.784%. Payment does not include taxes, insurance premiums and certain other fees that will result in a higher monthly payment. Assumptions are based on current market rates and other factors. Mortgage insurance may be required for LTV >80%. If mortgage insurance is required, it will increase the APR and monthly payment. Terms are subject to change without notice and may not be available at the time of application. Loan amount and other restrictions may apply in certain areas.