https://www.embracehomeloans.com/-/media/feature/loanofficer/loimages/bsmith_bio72.jpg
Branch Manager

NMLS # 62255
New York - Hauppauge

11788
150 Motor Parkway, Suite 219
Hauppauge, NY 11788
855.612.9398
Welcome to Embrace Home Loans – Long Island
Since 1983, we've been helping homebuyers and homeowners get the financing they need to buy a new home, refinance an existing mortgage, or consolidate high-interest debt. Customer satisfaction is our highest priority (we continue to win awards), and we are always developing new loan products to fit the individual needs of our borrowers.
Embrace Home Loans is your local lender with a national backing, offering an expansive product menu including traditional mortgage products, like Conventional, FHA and VA in addition to our exclusive products, including:
Programs for first-time homebuyers
Simplified Jumbo loans
Extended Rate Lock
We are opening up opportunities for more homebuyers to qualify for loans. We also have extremely competitive rates and easier approvals, that are as close to a cash offer as possible. When you work with us, you'll discover why getting a mortgage is so much better when you Embrace it.
Our Hauppauge, NY branch on Long Island — one of our top-performing offices — is run by Branch Manager, Bryan Smith.
Bryan manages the Hauppauge Branch and originates high quality mortgage loans while offering his clients a vast array of loan products to meet their financial needs while providing the highest level of customer service. Bryan understands that the purchase or refinance of your home can be one of the most important financial/investment decisions that you will make for you and your family. His ultimate goal is to gain a client for life and that starts with the best service in the industry!

From 2000-2014, Bryan was the owner of Quality Financial Solutions. Quality Financial Solutions was a licensed mortgage broker providing purchase and refinance loans through mortgage lenders. Bryan grew up and still lives in Commack with his wife and three amazing children.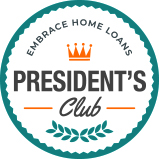 2019, 2018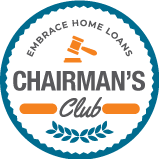 2020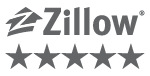 Getting Started on Your Home Purchase
Buying a home can be a challenging experience, but you have help. Your real estate agent is there to help with the home search and your mortgage lender is there to get you through the mortgage process. Utilize these people and their knowledge to help you navigate through all the steps. Here, we'll talk specifically…
Read More
https://www.embracehomeloans.com/-/media/feature/loanofficer/loimages/bsmith_bio72.jpg
Branch Manager
NMLS # 62255
Ready to take the first step toward a new home?
Let's discuss your options.
150 Motor Parkway, Suite 219
Hauppauge, NY 11788
Testimonials
(52)
5

5 Survey completed on November 10, 2022

Review By Amanda S. for Bryan Smith

Completed transaction in November 2022

Bryan was responsive and helpful throughout the whole process! He took the time to explain every step, check in, and ensure we were dotting all out i's and crossing all our t's!

5

5 Survey completed on November 10, 2022

Review By Justin S. for Bryan Smith

Completed transaction in November 2022

Bryan is incredibly knowledgeable, friendly, responsive, and diligent. We never had a single concern at any step in the process.

5

5 Survey completed on September 27, 2022

Review By Amanda I. for Bryan Smith

Completed transaction in September 2022

Brian was able to respond to all questions thoroughly and in a manner that I understood. He was always available and flexible.

5

5 Survey completed on February 25, 2022

Review By Lauren O. for Bryan Smith

Completed transaction in February 2022

Brian and team made our entire experience really smooth and stress free. Chris Armbrecht went above and beyond for us - his quick responsiveness and excellent communication throughout this whole process was so appreciated, major thanks to the whole team!

5

5 Survey completed on February 22, 2022

Review By Shane O. for Bryan Smith

Completed transaction in February 2022

Chris Armbrech went above and beyond to meet my needs