https://www.embracehomeloans.com:443/-/media/feature/loanofficer/loimages/svaughan_bio72.jpg
Senior Loan Officer

NMLS # 262904
Virginia - Roanoke

24018
5044 Keagy Road, Suite H100
Roanoke, VA 24018
540-375-3190
About Scott
Scott Vaughan is a Senior Loan Officer with our Roanoke office!
You may know or have already worked with Scott as he has been in the Real Estate and Mortgage businesses for nearly 30 years! He has been a REALTOR, appraiser, bought, renovated and sold homes, owned investment properties and been a Mortgage Loan Originator. Of those 30 years he has spent the last 18 in the Mortgage business helping thousands of people with the financing of their homes and investment properties. His career started out with National City Mortgage where he served as a Mortgage Loan Originator and progressed from there to StellarOne Bank/Union Mortgage Group where he served as an Area Manager, Branch Manager and Mortgage Loan Originator. And now finally to Embrace Home Loans as a Senior Loan Officer! Further, he has twice had the honor of being named the Roanoke Valley Association of REALTORS, Affiliate of the Year and recently served a 2 year term as president of the Blue Ridge Mortgage Lenders Association.
Scott was born and raised in Roanoke VA, attended Patrick Henry High School and then graduated from James Madison University with a double major in Psychology and Communications. He enjoys hiking, backpacking, music events and is a member of the Issac Walton League and Second Presbyterian Church.
When it is time to secure financing for your new home or investment property and you want to be able to consider it done, let Scott put his vast experience to work for you because we all know, "There is no substitute for experience."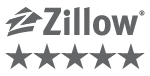 Reviews
(238)
5

5 Survey completed on July 12, 2021

Review By Ann P. for Scott Vaughan

Completed transaction in July 2021

Made it easy and simple. Took the stress out it!

5

5 Survey completed on June 26, 2021

Review By Howard R. for Scott Vaughan

Completed transaction in June 2021

Accurate target dates, collection info, excellent agent response, and advice.

5

5 Survey completed on June 19, 2021

Review By Jordan L. for Scott Vaughan

Completed transaction in June 2021

Great communication and laid out all the details in an easy to understand fashion. I highly recommend.

5

5 Survey completed on June 14, 2021

Review By Damien S. for Scott Vaughan

Completed transaction in June 2021

Scott was very thorough with explaining the entire process. Always responsive in a very timely manner. Scott made this process very easy for me by handling everything. Will definitely recommend Scott and Embrace Home Loans.

5

5 Survey completed on June 08, 2021

Review By Matthew T. for Scott Vaughan

Completed transaction in May 2021

Scott's the best


7 Tips for Moving with Pets
Moving is never easy. But moving with pets? The adventure gets even more challenging. Fortunately, prepping early can help make the process easier. Are you a pet owner planning a move this year? If so, follow these tips and start readying for your pet-friendly move today. Moving with pets: 7 helpful tips 1. Talk with…
Read More