https://www.embracehomeloans.com/-/media/feature/loanofficer/loimages/cpotts_bio72.jpg
Senior Loan Officer

NMLS # 155017
Virginia - Roanoke

24018
5044 Keagy Road, Suite H100
Roanoke, VA 24018
540-375-3190
About Carol
Carol Potts is joining us as a Senior Loan Officer in Virginia, where she originates and structures loans and analyzes loan file data. Although Carol is a new hire, she previously worked with us from 2013 to 2017, and we're certainly glad to have her back. She has 28 years of lending industry experience, and after a stint at Movement Mortgage decided to return to Embrace, not just because of a much smoother process from origination to closing, but also because she loves the company culture. She's excited to leverage our processing system and operations support to offer the best customer service possible — and get customers to the closing table on schedule.
Carol was an associate broker with a real estate firm prior to getting into the lending business. Over her many years in the mortgage business she's also been recognized with President's Club and Chairman's Club membership. She grew up and lives in Roanoke, and she and her husband have three children and four grandchildren. In her spare time, she enjoys cooking, painting, gardening, and spending time outdoors with friends and family.
You can learn more about Carol and connect with her on Facebook.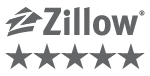 What Is a Mortgage Loan?
A mortgage is a type of loan used to purchase a home. Since most homebuyers do not have hundreds of thousands in cash on hand, the majority of consumers use mortgage loans to purchase their properties. This allows them to spread the cost of the home out over time — often many decades. According to…
Read More