https://www.embracehomeloans.com/-/media/feature/loanofficer/loimages/rcowper_bio72.jpeg
Loan Officer

NMLS # 414481
Virginia - Fredericksburg

22401
1671 Emancipation Highway, Suite 205,
Fredericksburg, VA 22401
855.612.9398
About Rusty
With three decades in the mortgage industry, there isn't much Rusty hasn't tackled. He spent twenty years as a Loan Originator at BB&T, three years at Union, and a short time at The Federal Savings Bank before joining us at Embrace. We're excited to have Rusty bring his extensive knowledge and experience to our Fredericksburg branch.
Although the office is new to Rusty, he knows Central Virginia like the back of his hand. And his business here isn't limited to creating loans. Rusty stays involved in many areas of the community. He is a board member of the Fredericksburg Area Builders Association, active in the Fredericksburg Area Association of Realtors, the Fredericksburg Regional Chamber of Commerce, and is an honorary member of the Stafford Rotary Club.
After spending his childhood in Montreal, Canada, Rusty has lived up and down the East Coast from Sarasota to Boston, earning his Bachelor of Science in marketing & economics from the University of Florida. One of his joys is sailing. And when he's not out on the water, Rusty enjoys camping, live music, and traveling with his wife Julie, a RN. His oldest daughter works for the Peace Corps in Morocco, youngest daughter in college in Montreal, and son is an engineer in Norfolk, VA.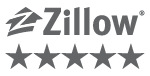 https://www.embracehomeloans.com/-/media/feature/loanofficer/loimages/rcowper_bio72.jpeg
Loan Officer
NMLS # 414481
Ready to take the first step toward a new home?
Let's discuss your options.
1671 Emancipation Highway, Suite 205,
Fredericksburg, VA 22401
Testimonials
(88)
4

4 Survey completed on May 23, 2023

Review By Heijin M. for Rusty Cowper

Completed transaction in May 2023

Rusty went above and beyond communicating with us while he was vacationing overseas! The underwriting was less than great but I think that was out of his hands.

5

5 Survey completed on May 23, 2023

Review By Janet H. for Rusty Cowper

Completed transaction in May 2023

Intelligent analysis to find the best program for my clients, great communication

5

5 Survey completed on January 06, 2023

Review By Mary D. for Rusty Cowper

Completed transaction in January 2023

Rusty and his team worked diligently to get us to closing.

5

5 Survey completed on December 21, 2022

Review By Tammy T. for Rusty Cowper

Completed transaction in December 2022

Rusty delivered what he promised! Fast, responsive service to the agent and the right loan product for my client. What more could you ask for!! Rusty THANK YOU for a great experience. Tammy , ~ Tammy Turner Williams, Realtor CTI 🏡 571/229-2196

5

5 Survey completed on November 14, 2022

Review By Jason B. for Rusty Cowper

Completed transaction in November 2022

Great communication and assistance during the loan process. Rusty made it non stressful and easy. Thanks again