https://www.embracehomeloans.com/-/media/feature/loanofficer/loimages/jreid.jpg
Branch Manager

NMLS # 293315
Virginia - Fredericksburg

22401
1671 Emancipation Highway, Suite 205,
Fredericksburg, VA 22401
855.612.9398
About John
As Branch Manager for Embrace Home Loans in Fredericksburg, John W. Reid Sr. manages his branch, recruits new team members, and problem solves on a daily basis, as well as helping each and every borrower he works with find the ideal solution for their unique financial situation. Prior to joining Embrace, he worked with Bank of America and Wells Fargo, both as a Branch Manager and Sales Manager. This hometown lender is especially active in the Spotsylvania, Stafford, and Fredericksburg areas. John is also very productive in his community. He's been designated as an Affiliate of the Year with both the Fredericksburg Builders Association (FABA) and the Fredericksburg Area Association of Realtors (FAAR). He's also a member of the Chamber of Commerce and the Fredericksburg Food Bank.
John grew up and currently resides in Fredericksburg, Virginia, and holds an Associate's Degree in Business Administration. His lovely wife Tammy is the branch's BDA, and they have three sons – C.J., Jamie, and Wesley. They also have two adorable granddaughters, Hazel Rose and Charlotte Louise aka "Charlie", and a sweet Shih Tzu named Hopewell. In his spare time, John enjoys hunting, fishing, golf, and most anything else outdoors. His idea of the perfect day would be hunting in the morning, golf in the afternoon, and closing five loans on the same day.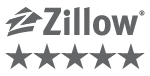 Testimonials
(246)
4

4 Survey completed on May 13, 2022

Review By Wilbur C. for John Reid

Completed transaction in May 2022

What made it so great? You was there to help us even when we didn't really know what to do so you see anyone, anyone that is honesty and faithful and working with someone lke us for a 1st time buying you was awesome. Also you was there to help us to make our dream come true and we thank you very much for that.

5

5 Survey completed on April 18, 2022

Review By Gabriel D. for John Reid

Completed transaction in No Date

It was great doing business with Mr Reid became he took his time to assist with the knowledge I needed as a first time home buyer trying to secure a loan. He responded timely to communications and overall, very professionally. I think he will be a good person to assist you get a home.

5

5 Survey completed on April 18, 2022

Review By David J. for John Reid

Completed transaction in April 2022

You guys are very helpful and quick to respond to what ever needed to be done to close on time.

5

5 Survey completed on March 22, 2022

Review By Christy B Carlson C. for John Reid

Completed transaction in March 2022

Your entire team was always on top of everything and so willing to assist

5

5 Survey completed on March 22, 2022

Review By Bennie H. for John Reid

Completed transaction in March 2022

John work hard to keep everything on track


3 Ways Today's Housing Market is Not Like the One Before the Crash
With home prices and mortgage rates rising, many people may be wondering if a crash is ahead. It's a natural question. After all, the last housing crash is still fresh in many people's minds. Millions of Americans lost their jobs. Even more lost homes. It was an event no one wants to see repeated. While…
Read More