https://www.embracehomeloans.com/-/media/feature/loanofficer/loimages/sdunn_bio72.jpg
Mortgage Loan Associate

NMLS # 2247037
Embrace Home Loans Corporate

02842
25 Enterprise Center
Middletown, RI 02842
800-333-3004
About Skylar
Skylar Dunn is kicking off her career at Embrace in Providence as a Mortgage Loan Associate. She was drawn to the mortgage industry after discovering her interests in real estate investment, and aims to become an industry expert. She's focused on serving as a trusted advisor to help clients reach their financial goals, consider their best options given their unique situation, and stay informed throughout a loan process she strives to make easy and comprehendible. A determined, compassionate self-starter, Skylar brings maximum effort to each day and we're delighted to have her join us.
Prior to Embrace, Sky graduated from Roger Williams University with a bachelor's degree in finance and a public writing minor. She grew up and currently lives in Medway, Massachusetts, and proudly supports the Dana-Farber Cancer Institute for their research and medical advances. She enjoys surfing, snowboarding, and participating in equestrian sports. On a perfect day, you might find her hiking, snorkeling, or grilling tacos and spending time fireside with good friends and good music.
You can connect with Skylar and learn more about her on LinkedIn.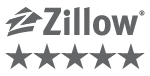 What Is a Mortgage Loan?
A mortgage is a type of loan used to purchase a home. Since most homebuyers do not have hundreds of thousands in cash on hand, the majority of consumers use mortgage loans to purchase their properties. This allows them to spread the cost of the home out over time — often many decades. According to…
Read More