https://www.embracehomeloans.com:443/-/media/feature/loanofficer/loimages/mrusso_bio72.jpg
Mortgage Loan Associate

NMLS # 2093468
Embrace Home Loans Corporate

02842
25 Enterprise Center
Middletown, RI 02842
800-333-3004
About Matthew
We're excited to welcome Matt Russo to Embrace. He joins us from Neighbors Realty Investments LLC, which he owned and operated. With Matt, consumer service always comes first, and he does business with honesty and integrity — so getting you into the right loan is more important than getting you into just any loan. It's no wonder he's used to high customer ratings. And that's why making the move to Embrace is ideal for Matt, with our exclusive loan offerings in addition to the tried-and-true products. He'll be serving borrowers nationwide, and specializing in the South Coast and Tri-Town areas in Massachusetts where he grew up, and looks forward to making career-long relationships.
Matt grew up between Mattapoisett and Marion, Massachusetts, and currently lives in Mattapoisett with his wife Jessica and two kids, Gregory, age 5, and Bellamy, age 3. He received a BS in business administration from Norwich University (The Military College of Vermont), and also spent seven years in the Army. When he's not helping people into the home of their dreams, he's active in his community in the South Coast Chamber of Commerce and the American Legion. In his free time, he enjoys golf and woodworking. Matt's idea of the perfect day would be breakfast with the family, golf in the morning, beach in the afternoon, and grilling on the back deck for dinner.
You can learn more about Matt and connect with him on LinkedIn.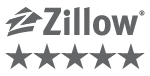 4 Risks of Waiving Your Home Inspection
In today's red-hot housing market, competition is stiff. About two-thirds of all buyers find themselves in a bidding war, and with for-sale listings in such low supply, many are willing to pull out all the stops just to win a house. One of those stops? That'd be the inspection contingency. That's right: Buyers are regularly…
Read More