https://www.embracehomeloans.com:443/-/media/feature/loanofficer/loimages/khuntoon_bio72.jpeg
Mortgage Loan Associate

NMLS # 2149425
Embrace Home Loans Corporate

02842
25 Enterprise Center
Middletown, RI 02842
800-333-3004
About Kelsey
Kelsey Huntoon recently joined our team as a Mortgage Loan Originator in the Barrington, Rhode Island area, where she provides borrowers with the financial solutions that meet their unique needs. She enjoys helping clients navigate the home loan process and drawing on her background in sales and customer service to deliver a smooth, helpful experience for everyone. She brings her friendly, hardworking approach to borrowers in Rhode Island, Massachusetts, Connecticut, New Hampshire, Maine, Florida, and California.
Prior to her time with Embrace, Kelsey was an assistant branch manager at Enterprise, where she managed a team, facilitated rentals, worked with insurance companies, and marketed to dealerships, hotels, and large corporations to drive new business. She also ranked number 1 and 2 in sales within just her first few months in that role.
Kelsey grew up in Barrington and graduated from Bryant University with a bachelor's degree in business management with a focus on innovation and technology. In her spare time, she likes to work out, rollerblade, bike, ski, or spend time at the beach.
You can connect with Kelsey and learn more about her on LinkedIn.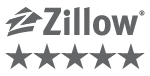 What Is a Title Company and What Do They Do?
Home buying is complicated, and in order to do it successfully (not to mention legally), a number of professionals will need to play a role. These include a mortgage lender, a loan officer, a real estate agent, an attorney, an appraiser, a surveyor, an inspector, and a title company. That last one is often the…
Read More