https://www.embracehomeloans.com/-/media/feature/loanofficer/loimages/rmurciano_bio72.jpg
Branch Manager

NMLS # 369503
New York - Melville

11747
425 Broadhollow Road, Suite 400,
Melville, NY 11747
800.333.3004
About Ralph
Welcome to Embrace Home Loans – Long Island
Ralph is the Branch Manager in Melville, New York, and has 30 years of experience in the banking and mortgage business. He works on home purchases, offering expanded product options and best-in-class service to his clients. His experience extends to many types of programs, including Affordable Home programs, FHA, VA, Renovation, and Jumbo loans. Whether it's your first home or you're moving up to a new home, primary vacation home, or investment property, Ralph was drawn to Embrace because of its vast array of tools to address many unique financial situations and ensure customer satisfaction.
Ralph prides himself in his ability to skillfully navigate through complex mortgage transactions as well as finding alternative solutions when needed. He also originates loans himself and helps make the home buying process as smooth and stress-free as possible. Ralph helps customers lower their mortgage payments, decrease the number of years on their loan, and take cash out for debt consolidation or other projects.
Ralph grew up in Queens, New York, and now lives Dix Hills, New York, with his wife and children. He enjoys playing basketball, film, music, and reading a good book. His idea of the perfect day includes spending time with family and friends, then sharing a good meal and lots of laughter.
Ralph works with a wide network of industry professionals to ensure smooth transactions and efficient closings. He keeps continuous communication during the loan process. Ralph is also fluent in Spanish and licensed in multiple states. He's available 24/7, including evenings and weekends, to accommodate his customers.
Check out Ralph on Instagram, Facebook, and LinkedIn.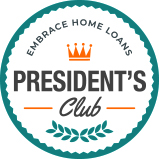 2022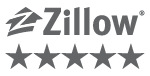 Testimonials
(116)
5

5 Survey completed on February 07, 2023

Review By Tina V. for Ralph Murciano

Completed transaction in February 2023

I would like to add how pleasant and helpful rosamaria angileri was.

5

5 Survey completed on February 03, 2023

Review By Lynn W. for Ralph Murciano

Completed transaction in February 2023

Ralph is ALWAYS available to answer and questions. He ALWAYS picks up his phone.

5

5 Survey completed on February 03, 2023

Review By Betina B. for Ralph Murciano

Completed transaction in February 2023

I glad that I was able to close the loan and begin to enjoy the property.

5

5 Survey completed on January 29, 2023

Review By Shirley V. for Ralph Murciano

Completed transaction in January 2023

Ralph was a gem to work with. My experience working with him was seamless. He clarified the numerous questions and concerns I had. Highly HIGHLY recommend.

5

5 Survey completed on January 19, 2023

Review By Alvino S. for Ralph Murciano

Completed transaction in January 2023

Thank you for your great service

Real Estate Conferences Agents Should Attend in 2023
As an agent, real estate conferences can offer many benefits. They're a great way to network, they offer loads of educational opportunities, and they can even help you stay on top of the latest and greatest developments in the industry. (And who doesn't want an agent on the cutting edge of things?) Conferences also allow…
Read More