https://www.embracehomeloans.com/-/media/feature/loanofficer/loimages/rmurciano_bio72.jpg
Branch Manager

NMLS # 369503
New York - Melville

11747
425 Broadhollow Road, Suite 400,
Melville, NY 11747
800.333.3004
About Ralph
Welcome to Embrace Home Loans – Long Island
Since 1983, we've been helping home buyers and homeowners get the financing they need to buy a new home, refinance an existing mortgage, or consolidate high-interest debt. Customer satisfaction is our highest priority (we continue to win awards), and we are always developing new loan products to fit the individual needs of our borrowers. Embrace Home Loans is your local lender with national backing, offering an expansive product menu including traditional mortgage products, like Conventional, FHA, and VA in addition to our exclusive products, including:
Programs for first-time homebuyers
Simplified Jumbo loans
Extended Rate Lock
We are opening up opportunities for more homebuyers to qualify for loans. We also have extremely competitive rates and easier approvals, that is as close to a cash offer as possible. When you work with us, you'll discover why getting a mortgage is so much better when you Embrace it. Our Melville, NY branch on Long Island is run by Branch Manager, Ralph Murciano.
Ralph Murciano has become the newest branch manager at our Hauppauge branch, where he'll support his team of loan officers with their loans and customers. He also originates loans himself and helps make the home buying process as smooth and stress-free as possible. Ralph helps customers lower their mortgage payments, decrease the number of years on their loan, and take cash out for debt consolidation or other projects. Before joining the team at Embrace, Ralph worked at Wells Fargo as a sales/branch manager and at Chase Mortgage in the same role. Ralph takes pride in helping his customers with his many years of experience and also his availability that includes nights and weekends.
Ralph was born in the Bronx, grew up in Elmhurst, Queens, and graduated from Pratt Institute with a degree in electrical engineering. He has been a President's Club member for over 12 years and is also fluent in Spanish. He has experience in many types of programs including Affordable Home programs, FHA, VA, Renovation, and Jumbo loans. Whether it's your first home or you're moving up to a new home, primary vacation, or investment property, Ralph is always available to help.
Ralph now lives in Dix Hills, New York on Long Island with his wife Lori and their three children Jordan, Zachary, and Samantha. To stay active, he shoots hoops at different sports clubs in the area, and he also enjoys film, music, and dancing, as well as books on tape and even reading when he has the time. His idea of the perfect day would include spending time with family and friends, then sharing a good meal and lots of laughter.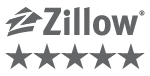 Testimonials
(78)
5

5 Survey completed on May 11, 2022

Review By Matthew D. for Ralph Murciano

Completed transaction in May 2022

Xxxxxxxxxx

5

5 Survey completed on May 05, 2022

Review By Janet L. for Ralph Murciano

Completed transaction in May 2022

Knowledgeable and took tons of pressure and anxiety off our shoulders.

5

5 Survey completed on May 03, 2022

Review By Fernando P. for Ralph Murciano

Completed transaction in April 2022

Ralph helped us every step of the way. He answered all of our questions in detailed. He made sure we we're informed before making any decision. We are very happy with his service and will recommend him to friends.

5

5 Survey completed on May 02, 2022

Review By Jessy A. for Ralph Murciano

Completed transaction in April 2022

We really appreciate how Ralph stuck with us for over a year and helped us so much along this whole process of getting our first home in a really tough market - we learned a lot from him too! I had millions of questions and he's always been patient and pleasant to talk to. We're so happy our realtor recommended him to to us, we really can't imagine having done this without him. He always had our best interest in mind and was very nice and patient throughout the whole process! Then during closing, Kelli also went above and beyond. She was so responsive. She even helped us after hours to get stuff over to the underwriter. So professional and helpful for getting the loan processed by our required date. They and the bank's attorney Aiden were able to accommodate our quick timeline for closing and we can't thank them enough!

5

5 Survey completed on March 21, 2022

Review By Danielle M. for Ralph Murciano

Completed transaction in March 2022

Everything was very clear and done quickly!

Staying Healthy in Real Estate: How Agents Can Be Healthier While on the Go
A lot of real estate agents spend the vast majority of their time on the go — and it can be hard to lead a healthy lifestyle if you're constantly in the car and running from appointment to appointment. Still, that doesn't mean that living a healthy lifestyle can't be done. If you want tips…
Read More