https://www.embracehomeloans.com/-/media/feature/loanofficer/loimages/bbrisebois_bio72.jpg
Branch Manager

NMLS # 202530
New Hampshire - Bedford

03110
3 Executive Park Drive, Suite 101
Bedford, NH 03110
603.232.9093
About Brian
A mortgage professional for more than 20 years, Brian Brisebois enthusiastically manages the New Hampshire market for Embrace Home Loans. Prior to Embrace, Brian was Branch Manager for over eight years at HarborOne Mortgage. During this time, he won numerous awards including President's Club and the Five Star Professional award. Brian is a proud member of the Greater Manchester/Nashua Board of REALTORS® well as the Greater Nashua Chamber of Commerce.  
Brian's philosophy is to listen to your needs so that he is able to efficiently and effectively satisfy those needs. He prides himself on responsiveness and communication throughout the loan process. To date, he's helped over 2,400 homeowners successfully make the largest financial decision of their lives.
Brian is an active member of the community, volunteering his time to coach multiple youth sports and as a reserve Deputy Sheriff. In his free time, Brian enjoys spending time with his family and golfing. In addition to being a licensed Mortgage Banker, he's also a licensed REALTOR® and Justice of the Peace.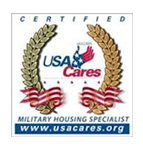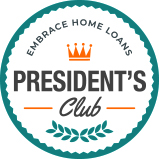 2021,2020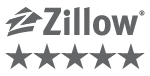 Testimonials
(349)
5

5 Survey completed on June 19, 2022

Review By Abigail G. for Brian Brisebois

Completed transaction in June 2022

Brian was great to work with, everything went smoothly and was so easy.

4

4 Survey completed on June 06, 2022

Review By Donald Y. for Brian Brisebois

Completed transaction in June 2022

Brian and his team were always very responsive to emails. Timely communication was one of the best experiences with the mortgage process.

4

4 Survey completed on June 06, 2022

Review By Lisa Y. for Brian Brisebois

Completed transaction in June 2022

We had a very timely email sent to us at 4 PM the Thursday before we were supposed to close the following Wednesday. We had literally one hour to acknowledge and get it sent back or we were threatened we couldn't close on time. A phone call or a text that a timely email of that importance ishould've happened. These types of timely stressful items made the process way more stressful than it needed to be. We had a much higher level of communication with our previous mortgage officer at Umpqua Bank. Overall, the process was OK. We were asked to resubmit the same documents more than once.

5

5 Survey completed on June 02, 2022

Review By Hung L. for Brian Brisebois

Completed transaction in May 2022

You guys did good job

5

5 Survey completed on May 28, 2022

Review By Edward W. for Brian Brisebois

Completed transaction in May 2022

Communication Follow up


Inventory Shortage? How to Find a House When Listings are Scarce
A shortage of housing inventory made it difficult for many homebuyers to find a house this year. And according to many experts, next year may be much of the same. As more and more Baby Boomers age in place and existing homeowners stay in their homes longer (an average of 23 years in some cities!),…
Read More