https://www.embracehomeloans.com:443/-/media/feature/loanofficer/loimages/moliveira_bio72.jpg
Loan Officer

NMLS # 1996087
Massachusetts - Plymouth

02360
50 Resnik Road, Suite 203
Plymouth, MA 02360
508-591-4801
About Mike
I am excited and thankful to be joining Embrace Home Loans as a Junior Loan Officer. Prior to becoming a part of the Embrace family, I was a licensed sales producer at Allstate. I pride myself on being hard-working, energetic — and extremely reliable. My goal is to make the homebuying experience as smooth and stress-free as possible, and I'm willing to go the extra mile for my clients to make sure. My keen attention to detail, as well as time, allows me to provide an exceptional level of customer service.
I grew up in Plymouth, Massachusetts, and attended Bridgewater State College. From birth to present I have resided on the South Shore — so I know the area well! I look forward to serving the surrounding area, from Boston to Cape Cod. My ideal day would be all closings going according to schedule so my wonderful clients can be happy in their new homes!
"Homeownership is a dream… that we can make come true!" Please join me on LinkedIn and Facebook to learn more.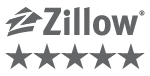 What Is a Title Company and What Do They Do?
Home buying is complicated, and in order to do it successfully (not to mention legally), a number of professionals will need to play a role. These include a mortgage lender, a loan officer, a real estate agent, an attorney, an appraiser, a surveyor, an inspector, and a title company. That last one is often the…
Read More