https://www.embracehomeloans.com/-/media/feature/loanofficer/loimages/jrothfolk_bio72.jpg
Senior Loan Officer

NMLS # 216350
Maryland - Rockville

20850
800 King Farm Boulevard
Rockville, MD 20850
301-921-0070
About Jessica
Jessica Rothfolk is a new Senior Loan Officer joining the Embrace team in Rockville, Maryland, where she helps first time home buyers, veterans, and borrowers of all types purchase or refinance their dream homes. Embrace's marketing and technology support were the key factors in helping Jessica decide to make this transition. With our support for social media, web pages, ESNAPP, and campaigns, we provide the tools she sought to grow her business, meet personal and professional goals, and better serve her clients. Borrowers throughout 7 states as well as surrounding counties such as Prince William County, Loudoun County, Montgomery County, Delaware County, and the greater Arlington and District of Columbia areas can count on her integrity and compassionate, knowledgeable work.
Prior to Embrace, Jessica worked for Capital Bank N.A. She's earned the Circle of Excellence Award from BAMC for closing over $125 million. She's passionate about serving Prince William County Animal Shelter and any animal organizations, as well as organizations helping address food insecurity and homelessness. Her belief is that life is about community and helping each other.
Jessica currently lives in Northern Virginia with her other half, Dan, her son when he is home from college and their 4 dogs, about 36 miles west of Washington DC. She's been in the area since 1997 via Philadelphia, where she grew up. She also lived in England and New Mexico for some time as a child, and just so happens to have been born in Providence, Rhode Island, not too far from where Embrace HQ calls home in Middletown. In her spare time, she enjoys boating, travel, and house music — and has ventured to festivals around the country and beyond.
You can learn more about Jessica and connect with her on LinkedIn.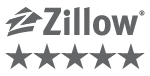 Inventory Shortage? How to Find a House When Listings are Scarce
A shortage of housing inventory made it difficult for many homebuyers to find a house this year. And according to many experts, next year may be much of the same. As more and more Baby Boomers age in place and existing homeowners stay in their homes longer (an average of 23 years in some cities!),…
Read More