https://www.embracehomeloans.com/-/media/feature/loanofficer/loimages/mdavidson_bio72.jpg
Branch Manager

NMLS # 137561
Maryland - Columbia

21044
6100 Merriweather Drive, Suite 220,
Columbia, MD 21044
443-283-0807
About Mike
With over 18 years of mortgage banking experience, Mike joined Embrace's Rockville, Maryland office as a Senior Loan Officer in December of 2010. In 2012, he opened a satellite office in Ellicott City, Maryland and serves as an in-house lender for a national real estate brokerage. In June 2014, Mike helped launch our Columbia, Maryland office as Branch Manager and was ranked in the top 10 retail producers for the year and was a President's Club award recipient in 2012, 2013, and 2014. Mike believes strongly in keeping communication open and constant by sharing successes and working through difficulties. His dedication to open communication builds trust and a strong relationship with his Loan Officers and operational staff. Mike believes it is his responsibility to support his Loan Officers in growing their business and works alongside them whenever they need a coach, leader, or a friend. Mike says, "We are a caring and connective team and our customers feel it."
Prior to Embrace, Mike worked at Citywide Mortgage for 9 years as a Senior Loan Officer and Branch Manager followed by 2 years as a Branch Manager at 1st Metropolitan Mortgage at their Columbia, Maryland location. Mike is a member of the Greater Baltimore Board of Realtors and the Howard County Association of Realtors where he currently serves on the Communications Committee.
Mike has been a Maryland resident for over 35 years. The son of an Air Force Officer, he experienced the life of a "military brat" living in Norfolk, Virginia and Seoul, Korea.  Mike returned to Maryland, graduated from St. Vincent Pallotti High School and received a Bachelor of Science degree from the University of Maryland in 1997. When Mike is not spending quality time with his family, he enjoys running, biking, and boating on the Chesapeake. Mike currently lives in Maple Lawn, Maryland with his beautiful wife Adrienne, his daughters Sophie and Ella, and his Mastiff Gus.
Request for Reviews
We would love your feedback on how we did. We want to know about your experience working with Mike Davidson and his team. By leaving Mike a review on a few key websites, you'll make it possible for us to reach so many more people and provide them with the outstanding service they deserve. Just click on an icon below to get started.
Thank you again for trusting us with your mortgage needs. We look forward to continuing to serve you through settlement day and beyond!
Meet the Team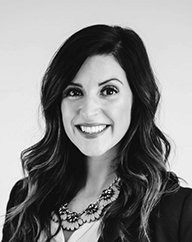 Rachel DiGrazio is an upstate New York native and grew up in the small town of Rochester. She relocated to Maryland in 2015 and started her career with Embrace Home Loans. Rachel has 10 years of experience in the mortgage industry. She prides herself on being a dedicated teammate and takes great initiative mentoring others. Rachel is not afraid to step out of her comfort-zone and tackle any obstacles that may arise. In her free time, Rachel enjoys spending time with family and friends, working-out, and traveling. Rachel is also an avid BARCS (Baltimore Animal Rescue and Care Shelter, Inc.) supporter and often volunteers at the local shelter in Baltimore.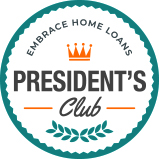 2020 - 2018, 2016, 2014, 2013, 2012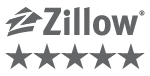 Testimonials
(340)
4

4 Survey completed on June 01, 2022

Review By Eleanor K. for Mike Davidson

Completed transaction in May 2022

I was very pleased with the entire process and felt like I got quick responses to questions that I had or inquiries I was making. I do have a few things that made it a little more challenging for me since I had limited time throughout the work day to address the many required tasks while also working second job. There was some lack of clarity in some of the emails from Jen. Her emails did not always make grammatical sense and were difficult to understand. There were a few instances where I asked clarifying questions to ensure that I could complete the tasks accurately the first time but her answers were not sufficient and I had to complete the tasks a second or third time. When typing an email, the use of punctuation marks and capital letters need to flow with the message you are trying to portray. If you are emphasizing that something needs to be signed with a pen rather than electronically, the phrase "please SIGN with a wet signature" does not detail that you need it signed with a pen. Instead, typing "please sign with a WET signature" lets the recipient know that it needs to be signed with a writing utensil that leaves a wet signature rather than an electronic document. It was also frustrating that some documents that were listed in the original email did not specify that they needed these signatures the first time. Thus making me submit them more than once to satisfy a requirement that was not clearly communicated. Lastly, I find it very odd that I could submit an offer with 50 electronic signatures that were technically not my legal signature but I could not sign my actual signature using a pen feature on my computer. The signature I "signed" with through docusign was auto-generated and was not my legal signature. The forms I signed using the pen feature were my actual, legal signature just on the computer rather than with pen and paper. This caused a lot of confusion. I would just recommend moving forward that all requests for documents clearly explain every detail that is required including the need for signatures (wet or electronic) and specifications on what information is required at what time. I would also suggest proofreading all emails prior to sending them to make sure that the message you are trying to send will make sense to the recipient. Remember- most people are not familiar with this process and they will have questions. The more information you provide up front limits the amount of questions that someone will have. The overall process was very informative and the majority of emails from the team came in a timely manner with expectations very clearly communicated.

5

5 Survey completed on May 15, 2022

Review By Stacy R. for Mike Davidson

Completed transaction in May 2022

Mike was available to talk evenings and weekends and made us feel like we were a priority.

5

5 Survey completed on May 08, 2022

Review By Shannon V. for Mike Davidson

Completed transaction in May 2022

Mike and his team were very communicative throughout the entire process of buying our first Home. Mike provided offer letters quickly and after normal business hours, and Sydni and Jen were very helpful and talked us through how to use the portal and what documentation was needed for each step. I cannot thank the Embrace team enough for such a smooth first time buying experience in such a competitive market! With the help of Embrace, my husband and I found our dream first Home!

5

5 Survey completed on May 05, 2022

Review By Miranda S. for Mike Davidson

Completed transaction in May 2022

Mike was very thorough and helpful throughout my home buying experience. He delivered his experience and knowledge quickly with easy-to-understand explanations, which I thoroughly appreciated. Highly recommend!

5

5 Survey completed on April 26, 2022

Review By Mary R. for Mike Davidson

Completed transaction in April 2022

Mike Davidson and his staff were very responsive. Any questions and uncertainties that we had during the loan process were always addressed. We would recommend him to others seeking to get home loans.


How technology improves your mortgage experience
Technology has transformed the way we buy and sell real estate — and for the better.  Not only has it made things easier, faster, and more efficient on the whole, but there are other major benefits too (including financial ones) Are you preparing to buy a home or apply for a refinance soon? How can…
Read More