https://www.embracehomeloans.com:443/-/media/feature/loanofficer/loimages/mdavidson_bio72.jpg
Branch Manager

NMLS # 137561
Maryland - Columbia

21044
6100 Merriweather Drive, Suite 220,
Columbia, MD 21044
443-283-0807
About Mike
With over 18 years of mortgage banking experience, Mike joined Embrace's Rockville, Maryland office as a Senior Loan Officer in December of 2010. In 2012, he opened a satellite office in Ellicott City, Maryland and serves as an in-house lender for a national real estate brokerage. In June 2014, Mike helped launch our Columbia, Maryland office as Branch Manager and was ranked in the top 10 retail producers for the year and was a President's Club award recipient in 2012, 2013, and 2014. Mike believes strongly in keeping communication open and constant by sharing successes and working through difficulties. His dedication to open communication builds trust and a strong relationship with his Loan Officers and operational staff. Mike believes it is his responsibility to support his Loan Officers in growing their business and works alongside them whenever they need a coach, leader, or a friend. Mike says, "We are a caring and connective team and our customers feel it."
Prior to Embrace, Mike worked at Citywide Mortgage for 9 years as a Senior Loan Officer and Branch Manager followed by 2 years as a Branch Manager at 1st Metropolitan Mortgage at their Columbia, Maryland location. Mike is a member of the Greater Baltimore Board of Realtors and the Howard County Association of Realtors where he currently serves on the Communications Committee.
Mike has been a Maryland resident for over 35 years. The son of an Air Force Officer, he experienced the life of a "military brat" living in Norfolk, Virginia and Seoul, Korea. Mike returned to Maryland, graduated from St. Vincent Pallotti High School and received a Bachelor of Science degree from the University of Maryland in 1997. When Mike is not spending quality time with his family, he enjoys running, biking, and boating on the Chesapeake. Mike currently lives in Maple Lawn, Maryland with his beautiful wife Adrienne, his daughters Sophie and Ella, and his Mastiff Gus.
Request for Reviews
We would love your feedback on how we did. We want to know about your experience working with Mike Davidson and his team. By leaving Mike a review on a few key websites, you'll make it possible for us to reach so many more people and provide them with the outstanding service they deserve. Just click on an icon below to get started.
Thank you again for trusting us with your mortgage needs. We look forward to continuing to serve you through settlement day and beyond!
Meet the Team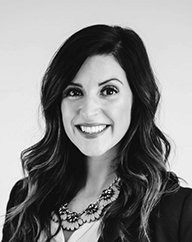 Rachel DiGrazio is an upstate New York native and grew up in the small town of Rochester. She relocated to Maryland in 2015 and started her career with Embrace Home Loans. Rachel has 10 years of experience in the mortgage industry. She prides herself on being a dedicated teammate and takes great initiative mentoring others. Rachel is not afraid to step out of her comfort-zone and tackle any obstacles that may arise. In her free time, Rachel enjoys spending time with family and friends, working-out, and traveling. Rachel is also an avid BARCS (Baltimore Animal Rescue and Care Shelter, Inc.) supporter and often volunteers at the local shelter in Baltimore.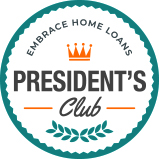 2020 - 2018, 2016, 2014, 2013, 2012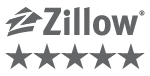 Reviews
(319)
5

5 Survey completed on November 30, 2021

Review By Katerina D. for Mike Davidson

Completed transaction in November 2021

Mike and his team did an amazing job supporting us through the home buying process. We couldn't have done it without them!

5

5 Survey completed on November 30, 2021

Review By David G. for Mike Davidson

Completed transaction in November 2021

Mike was great to work with. We had a unique situation in that we were attempting to buy a relative's house without an agent. He helped answer all of our questions and walked us through the process. He was responsive and patient. He also happened to give us a great rate! Very pleased to have worked with Mike and the whole Embrace crew. Thank you for helping us buy our first home.

5

5 Survey completed on November 14, 2021

Review By Angela R. for Mike Davidson

Completed transaction in November 2021

Mike and the whole team including non Embrace employees like Victoria my agent who introduced me to Mike ,Jen, Heather, Alia from my title company just were great understanding supportive of my situation relocating across country on two different time zones they made it happen. But Mike went over and beyond to get me and family a home he didn't play games and I didn't have to search and call numerous times. I even joked did he sleep at the office because every time I called he answered which surprised me to know he was the branch manager, it's very hard to get managers to take calls but Mike even respond to text lol he was overly awesome and Embrace is the only way I'd go in any of my real estate needs.

4

4 Survey completed on November 10, 2021

Review By Bonnie L. for Mike Davidson

Completed transaction in November 2021

Mike was very communicative generally and I was please with the low interest rate and the responsiveness of the team. I will say however that I was really thrown off when near the end all the numbers inflated overnight with no communication as to why. I received a phone call from the titling company to explain it, but I found it worrying that Embrace did not anticipate these changes, or warn me about them ahead of time. While I know the taxes may still be re-assessed, upon personal research we found that the house had recently been re-assessed for taxes this past summer. Then, finding the numbers were off, again, at closing was problematic for me to say the least.

5

5 Survey completed on November 08, 2021

Review By Angela T. for Mike Davidson

Completed transaction in November 2021

Mike and his team made everything super easy. They reminded me when they needed info. My lawyer who did the close told me it was a fantastic experience working with you as well. Thank you!


Holiday Card Templates for Real Estate Agents
Sending out holiday cards can be a great way to keep your business top of mind — with clients, with coworkers, and also with professional vendors and others in your network. They're also just a great way to show your appreciation and get your name out there (it will probably get displayed on a mantel…
Read More