https://www.embracehomeloans.com:443/-/media/feature/loanofficer/loimages/llopez_bio72.jpg
Loan Officer

NMLS # 1889408
Maryland - Columbia

21045
8840 Stanford Boulevard, Suite 1000
Columbia, MD 21045
443-283-0807
About Lourdes
We're excited to have Lourdes Lopez Avelar join our Embrace Columbia branch. As a loan officer, she has proven to be the consummate professional. Lourdes approaches every new project with intelligence and passion, stopping at nothing to get her client the best loan for their situation.
Lourdes has a strong work ethic and a desire to continually learn and grow. She is a member of the National Realtor Association, National Notary Association, NAIC, and the Howard County Association of Realtors. She is also an avid supporter of HopeWorks Howard County, I'm Bruised But Not Broken, Leukemia & Lymphoma Society, and the Esperanza Center. Lourdes grew up in Santa Ana, El Salvador until she was fourteen years old and moved to the U.S. with her family. Lourdes is bilingual and enjoys helping her Spanish-speaking clients achieve the dream of homeownership.
Today, Lourdes and her husband live in Baltimore City with their two active young boys and a beautiful one-month-old baby girl. Add two Siberian Huskies and their puppy to the mix, and there isn't much down time at the Avelar home. Lourdes' idea of a perfect day would start with 8 hours of sleep (good luck) followed by strong coffee, getting the boys off to school, a traffic-free drive to work, and after a successful day at the office, returning home to enjoy dinner and play time with her family. If and when she gets quiet time, Lourdes loves reading, knitting, and crocheting.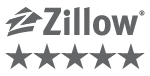 12 Home Organization Tips We Learned from the Professionals
Many of us have organization on the brain lately. Whether quarantine has you feeling the urge to clean and declutter, or you've binged one too many episodes of "The Home Edit," you're not alone. We're right there with you, and we've rounded up the top 12 organization tips from all your favorite organizational pros. Want…
Read More