https://www.embracehomeloans.com/-/media/feature/loanofficer/loimages/abanderas_bio72.jpg
Loan Officer

NMLS # 453424
Maryland - Columbia

21044
6100 Merriweather Drive, Suite 220,
Columbia, MD 21044
443-283-0807
About Alexandra
Alexandra is an expert in all residential mortgage products and naturally provides superb customer service to every client. Alexandra's extensive knowledge and ample referral clients has resulted in several awards for production and customer satisfaction.

When not assisting clients with all their mortgage needs, you can find Alexandra spending quality time with family and friends or diving into literature on ancient civilizations.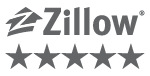 Getting Started on Your Home Purchase
Buying a home can be a challenging experience, but you have help. Your real estate agent is there to help with the home search and your mortgage lender is there to get you through the mortgage process. Utilize these people and their knowledge to help you navigate through all the steps. Here, we'll talk specifically…
Read More
https://www.embracehomeloans.com/-/media/feature/loanofficer/loimages/abanderas_bio72.jpg
Loan Officer
NMLS # 453424
Ready to take the first step toward a new home?
Let's discuss your options.
6100 Merriweather Drive, Suite 220,
Columbia, MD 21044
Testimonials
(159)
5

5 Survey completed on October 08, 2022

Review By Gaurav S. for Alexandra Banderas

Completed transaction in October 2022

Alexandra is just phenomenal,ours was first home and closing has to happen within a week. She not only helped to get everything done,she was so polite and calm and kept balance to coordinate with all stakeholders and got us to finishline. We as Singh Family are so grateful to Alexandra and would definitely refer her to family and friends. Thanks

4

4 Survey completed on October 07, 2022

Review By Hirama M. for Alexandra Banderas

Completed transaction in September 2022

My overall experience was OK, I would had like for everything be had been explain prior to going into a contract, and being told I was approved for a loan. The whole process of purchasing a home is is very stressful aside from being one of the most important decisions one makes in their life. As time got closer to closing, I was not seen it happening, things needed to be explained in detailed all Up's and Down's. There should be a level of enthusiasm, understanding and communication from the loan department so we can all be on the same page and make this process a pleasant one. other than that I am please with the outcome and most important with my new home. Thank you....

5

5 Survey completed on September 29, 2022

Review By Israel L. for Alexandra Banderas

Completed transaction in September 2022

She is more than great!

5

5 Survey completed on September 24, 2022

Review By Anthony A. for Alexandra Banderas

Completed transaction in September 2022

Very informative and flexible working with us

5

5 Survey completed on September 12, 2022

Review By Julio R. for Alexandra Banderas

Completed transaction in September 2022

Muy excelente servicio Y agradezco 🙏 que me aya ayudado a tener mi primer casa Super agradezco por eso