https://www.embracehomeloans.com/-/media/feature/loanofficer/loimages/cmontemurro_bio72.jpg
Loan Officer/Product Sales Manager

NMLS # 509647
Maine - Bangor

04401
135A Broadway
Bangor, ME 04401
855-612-9398
About Chris
When is the right time to buy? There are times when renting makes more sense but many choose to buy. Why you ask?
Traditional wisdom believes buying is better because you build equity and receive a tax break. However, today where short sales and foreclosures are still part of the landscape, you need a Realtor and Loan officer who knows the market which is key to your success. Owning a home is personal and freeing because it lets you choose - have a garden, paint your house or rescue two dogs! You're in the driver's seat - you decide. People who own are happier and enjoy a better quality of life than most renters because ownership empowers them to care more about their homes, schools and communities. Applying for a mortgage is no longer simple but I will share my road map for each milestone and guide you through the process every step of the way. Plus with rates so low NOW IS THE TIME!
Speed Matters! Get Clear to Close in seven days with Quick Close7. I will close your loan on or before your contract date. You give me what I need upfront and you will close "FAST"!
Get the ADVANTAGE you need with Approved to Move™! I'll work with you to get a Full Credit Approval in hand, so that you will be ready to move without waiting for the Approval Process to begin! This means less worry about winning that perfect home because you will have a stamp of approval in hand when you say "YES"! Allow me to give you that better more positive home loan experience you deserve!
Bangor is my home so we will see each other often. I check in with all of my customers, even those I have I already done business with, just to see how things are going. If you have a need I'm an email or phone call away. I can refer you to my network of skilled business partners with similar values who can assist with financial, personal or other challenges life serves up. People matter at Embrace and if you believe as I do – Let's do business!
What to expect with Chris:
• You will be honored as a guest
• Approved to Move - a mortgage commitment before closing!
• Mortgage check-up - A review of your needs and ready to buy assessment.
Can we lower your current rate and term? Cash out for improvements, college or debt reduction plus much more.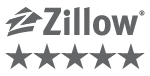 Testimonials
(109)
5

5 Survey completed on July 02, 2022

Review By Gordon B. for Chris Montemurro

Completed transaction in July 2022

Communication! Receiving persistent factual information several times each week.

5

5 Survey completed on June 27, 2022

Review By Smokey B. for Chris Montemurro

Completed transaction in June 2022

Chris was efficient, professional, and prompt. He was quick to answer any questions i had and made the process as painless as possible. Highly recommend his services!!

5

5 Survey completed on June 24, 2022

Review By Kyle C. for Chris Montemurro

Completed transaction in June 2022

Chris worked very hard to help us clear a lot of obstacles that came up during the closing process. I am very appreciative of the work he did to help us end up in our home.

5

5 Survey completed on June 21, 2022

Review By Emma G. for Chris Montemurro

Completed transaction in June 2022

Chris's positivity and communication made our first home-buying truly great. In the face of many obstacles, Chris went above and beyond to communicate with us and with other interested parties to ensure that everyone had all the information they needed. For such a stressful process, Chris made sure we understood every part of it.

5

5 Survey completed on May 14, 2022

Review By Eric M. for Chris Montemurro

Completed transaction in April 2022

Chris has been outstanding since the beginning of the home buying process. He has provided excellent information and has gone out of his way to answer my questions. Where he wasn't exactly certain of the answer, he told me he needed to check into it before responding. I find that to be an excellent trait, rather than just spouting an answer to make it seem like you know it all. Chris has been supportive throughout the process and on a few occasions, he aggressively pushed back against underwriting when a few of their requirements were over and above what is normally required. Since I was moving to Maine from Ohio and switching jobs at the same time, my home loan process was more complicated than the typical one; but Chris had no problem tackling the myriad issues that came up and made everything work in my favor. To say that I highly recommend Chris is an understatement!!


How technology improves your mortgage experience
Technology has transformed the way we buy and sell real estate — and for the better.  Not only has it made things easier, faster, and more efficient on the whole, but there are other major benefits too (including financial ones) Are you preparing to buy a home or apply for a refinance soon? How can…
Read More