https://www.embracehomeloans.com:443/-/media/feature/loanofficer/loimages/cmontemurro_bio72.jpg
Loan Officer/Product Sales Manager

NMLS # 509647
Maine - Bangor

04401
135A Broadway
Bangor, ME 04401
855-612-9398
About Chris
When is the right time to buy? There are times when renting makes more sense but many choose to buy. Why you ask?
Traditional wisdom believes buying is better because you build equity and receive a tax break. However, today where short sales and foreclosures are still part of the landscape, you need a Realtor and Loan officer who knows the market which is key to your success. Owning a home is personal and freeing because it lets you choose - have a garden, paint your house or rescue two dogs! You're in the driver's seat - you decide. People who own are happier and enjoy a better quality of life than most renters because ownership empowers them to care more about their homes, schools and communities. Applying for a mortgage is no longer simple but I will share my road map for each milestone and guide you through the process every step of the way. Plus with rates so low NOW IS THE TIME!
Speed Matters! Get Clear to Close in seven days with Quick Close7. I will close your loan on or before your contract date. You give me what I need upfront and you will close "FAST"!
Get the ADVANTAGE you need with Approved to Move™! I'll work with you to get a Full Credit Approval in hand, so that you will be ready to move without waiting for the Approval Process to begin! This means less worry about winning that perfect home because you will have a stamp of approval in hand when you say "YES"! Allow me to give you that better more positive home loan experience you deserve!
Bangor is my home so we will see each other often. I check in with all of my customers, even those I have I already done business with, just to see how things are going. If you have a need I'm an email or phone call away. I can refer you to my network of skilled business partners with similar values who can assist with financial, personal or other challenges life serves up. People matter at Embrace and if you believe as I do – Let's do business!
What to expect with Chris:
• You will be honored as a guest
• Approved to Move - a mortgage commitment before closing!
• Mortgage check-up - A review of your needs and ready to buy assessment.
Can we lower your current rate and term? Cash out for improvements, college or debt reduction plus much more!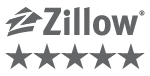 Reviews
(92)
5

5 Survey completed on October 05, 2021

Review By Nathan C. for Chris Montemurro

Completed transaction in October 2021

Chris worked with us and told us what we needed to do to get where we needed to be and walked us through every step of the process!!

5

5 Survey completed on September 18, 2021

Review By Mary J. for Chris Montemurro

Completed transaction in September 2021

Chris was very helpful and really walked me through the home buying process. I'd work with him again in a heartbeat!

5

5 Survey completed on September 03, 2021

Review By Ann Maria S. for Chris Montemurro

Completed transaction in September 2021

was very helpful with every aspect of the loan process even went the extra mile and came to our home to start the loan process

5

5 Survey completed on August 09, 2021

Review By Susan O. for Chris Montemurro

Completed transaction in August 2021

Christopher was extremely pleasant to work with. He explained the whole process of my refinance beautifully. I was left feeling like I had a really good understanding of things. Nothing was " dumbed down" for me ( which I really appreciate ) , yet I wasn't shaking my head and needing to grab an encyclopedia or dictionary to understand everything he conveyed to me. Christopher was always available if I did happen to have a question or two and I felt very taken care of during the whole process. It was like having a really good friend who was looking out for me and my best interest along the way. Everything flowed so smoothly. I am so " over the moon" to finally have a conventional loan with a few years knocked off, a better interest rate and cash in the bank for some much needed and long awaited home improvements!! Thank you so much , Christopher and Embrace Home Loans!! : )

5

5 Survey completed on June 29, 2021

Review By Shae J. for Chris Montemurro

Completed transaction in June 2021

Chris really understood what I needed and wanted. Anytime I had a question he either knew the answer or would ask a follow up question that helped me think of the answer. Sure. It was daunting but what isn't, especially when it's a big deal and you've never done it before. I can't wait to do this again in the future.


Mortgage Rates Hit Their Highest Point in Months
Mortgage rates hit their highest point since April this week, according to Freddie Mac. The average rate on 30-year, fixed-rate loans clocked in at 3.05% — up from 2.99% last week. "As inflationary pressure builds due to the ongoing pandemic and tightening monetary policy, we expect rates to continue a modest upswing," said Sam Khater,…
Read More