https://www.embracehomeloans.com/-/media/feature/loanofficer/loimages/wsmith_bio72.jpg
Loan Officer

NMLS # 1155006
Delaware - Rehoboth Beach

19971
50 Cascade Lane
Rehoboth Beach, DE 19971
302-827-5100
About Wendy
We are pleased to welcome Loan Officer, Wendy Smith to the Embrace Home Loans family. Prior to joining Embrace, Wendy was an account executive for a wholesale mortgage lender. She brings over eight years of experience with her and looks forward to sharing her knowledge and insight with her clients here at Embrace. Finding the right home financing is an important step towards achieving one's financial goals. Wendy understands that every borrower's situation is unique and looks forward to the opportunity to work with you.
Originally from Maryland, Wendy earned her Bachelor's and Master's Degree in Social Work and she continues to be guided by a desire to help others, a perfect fit for Embrace. As a member of the Women's Realtor Council as well as the Sussex County Association of Realtors, Wendy stays abreast of the latest developments and local trends in the real estate market.
Wendy works closely with a special program that honors and gives back to HEROES; police, firefighters, medical, school teachers and military. She has a very special place in my heart for our community heroes and is honored to be partnered with Heroes Home Advantage. The Program is an opportunity to give back to all the heroes in my life and community. Wendy looks forward to "paying it forward" to all those that risk their lives and help save lives.
In her free time, she enjoys spending time with Hudson, a 4-year-old rescued lab mix and her rescue kitten. Much of her time is spent enjoying the company of her friends and family. She also enjoys spending time outdoors at the beach, biking or on her paddleboard.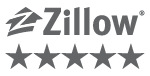 Getting Started on Your Home Purchase
Buying a home can be a challenging experience, but you have help. Your real estate agent is there to help with the home search and your mortgage lender is there to get you through the mortgage process. Utilize these people and their knowledge to help you navigate through all the steps. Here, we'll talk specifically…
Read More
https://www.embracehomeloans.com/-/media/feature/loanofficer/loimages/wsmith_bio72.jpg
Loan Officer
NMLS # 1155006
Ready to take the first step toward a new home?
Let's discuss your options.
50 Cascade Lane
Rehoboth Beach, DE 19971
Testimonials
(235)
5

5 Survey completed on December 02, 2022

Review By Meredith R. for Wendy Smith

Completed transaction in November 2022

Wendy was very helpful through the whole process! We never felt lost during the whole process she was with us every step of the way Answering all questions we had even if they were a dumb question. Thank you to my realtor Makayla Johnson for referring us to Wendy Smith. Our home buying process was very easy!

5

5 Survey completed on November 10, 2022

Review By Makalya J. for Wendy Smith

Completed transaction in November 2022

Wendy is great to work with! I recommend her as my number one lender to all clients. She is very accommodating and works around the clock to get files done.

5

5 Survey completed on October 14, 2022

Review By Bobbie C. for Wendy Smith

Completed transaction in October 2022

As a first time homebuyer, I had lots of questions and Wendy was gracious enough to carefully answer them ALL! She and her team were very efficient and thorough and so I was completely prepared for closing!

5

5 Survey completed on October 10, 2022

Review By Jennifer S. for Wendy Smith

Completed transaction in October 2022

Wendy went above and beyond to close on our most recent deal! Without her efforts I'm certain my buyer would have lost out on her retirement home.

5

5 Survey completed on September 29, 2022

Review By Ellie M. for Wendy Smith

Completed transaction in September 2022

Wendy works efficiently, getting information to borrower and agent in a timely manner. Always keeps us informed of the status, and coaches the client for best outcome. Truly a team player in the transaction. Thanks!