https://www.embracehomeloans.com:443/-/media/feature/loanofficer/loimages/rcarter_bio72.jpg
Loan Officer

NMLS # 460066
Delaware - Dover

19901
20 E. Division Street,
Dover, DE 19901
855-612-9398
About Robb
Robb Carter joins the team at Embrace as a loan officer from On Q Financial. He previously worked with Union Home Mortgage, New Penn Financial, and Wells Fargo. Robb's number-one goal has always been to make sure his customers get the loan that's the right fit for their personal and financial needs, and to make the mortgage process is as smooth and stress-free as possible.
Robb's exceptional at what he does and is a strong leader, and it shows. At Union Home Mortgage, he received the Partner Impact Award for his work with various charities and nonprofits, as well as his activities with professional and social groups in his hometown. And at Wells Fargo, he achieved Leaders Club status three times.
In 2016, he was presented with the Outstanding Service Award from Habitat For Humanity for his volunteer and fundraising work. He's a member of the Kent County Association of Realtors and serves as co-chair of their Affiliate Committee, and is a member of: the Delaware Association of Realtors (and serves on their Convention Committee), Destination Downtown Dover, Central Delaware Chamber of Commerce, and the Dover Air Force Base Honorary Commander Alumni Association. He also serves as an auditor for the Miss Delaware/Miss Teen Delaware program.
Robb was born and raised in Dover, Delaware, and still lives in the area. He has an associate degree in Business/Data Processing, and his loving family includes his wonderful daughter and son-in-law, and two adorable grandsons. In his free time, he really enjoys cooking — especially Sunday dinner night, smoking meats and trying out new recipes. He also enjoys reading (about 2–3 books per week), and when the weather allows, he works out in his yard or goes boating on Rehoboth Bay. Robb exercises daily and enjoys riding his bike on the back roads or participating in organized rides. His idea of the perfect day starts at the gym, continues with throwing something into the smoker while he mows the lawn and trims the flower beds. If there's time, he'll squeeze in a 15-mile bike ride before a family dinner.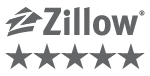 5 Self Development Books That Are Must Reads for Summer 2021
Take time off for the summer? Looking to kick back on the beach or spend your hotel evenings reading professional or self-development books? You aren't alone! Summertime is a great time to relax with a good book, and if you're well-read, you might be looking for new titles that were published in the past year…
Read More