https://www.embracehomeloans.com/-/media/feature/loanofficer/loimages/mlamorell_bio72.jpg
Senior Loan Officer

NMLS # 361561
Alabama - Mobile

36695
7221 Grelot Road, Suite F
Mobile, AL 36695
855-612-9398
About Maggie
You might say mortgage lending is in America (nickname Maggie) Lamorell's blood. Her mother was a Loan Originator and brought her into the business over 25 years ago. Maggie was a quick study, moving up from Jr Loan Processor to Underwriter to Account Executive to Owner in record time. In 2014 after five successful years, she closed her company and joined forces with Wells Fargo and then Homeside Financial as a Branch Manager. Today, we are thrilled to have Maggie bring her extensive knowledge and experience to the Embrace Mobile AL branch.
Maggie's quest to help her clients achieve the American dream of homeownership comes from the heart. Her parents migrated from Cuba and bestowed their first US born child with the name America. America (aka Maggie) listens carefully to each of her client's needs and is dedicated to finding the perfect loan for their situation — even if it means going the extra mile to make it happen. She is bilingual and a member of the Hispanic American Business Association of the Greater Gulf Coast and is passionate about the Wings of Life counseling service program and The Sisters of Mercy Convent.
Mortgage lending isn't the only thing Maggie inherited from her family. She is a master in the kitchen. In 2011, she opened a Cuban restaurant and food truck called Mommas Mojo, and her Yuca Frita with Garlic Cilantro Mojo won the Taste of Mobile Best Side Dish . Maggie lives in West Mobile with her life partner James Napoli, two dogs Beta and Sofie, fat cat Marvelous Marvin, and an African Grey Parrot named Cuca, who always has to have the last word. In her free time, Maggie loves to be on the water boating, fishing, and swimming, but her favorite sport is chasing her three grandchildren.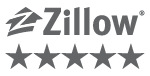 https://www.embracehomeloans.com/-/media/feature/loanofficer/loimages/mlamorell_bio72.jpg
Senior Loan Officer
NMLS # 361561
Ready to take the first step toward a new home?
Let's discuss your options.
7221 Grelot Road, Suite F
Mobile, AL 36695
Testimonials
(134)
5

5 Survey completed on May 09, 2023

Review By Miguel E. for Maggie Lamorell

Completed transaction in May 2023

Magguie you were always up to date with the process, if we had doubts you were always there for us, I will recommend you 1000%, you are a great person and you are willing to help, everyone should be able to work with you, YOU ARE THE BEST! Tks!!

5

5 Survey completed on May 08, 2023

Review By Miriam B. for Maggie Lamorell

Completed transaction in May 2023

Communication

5

5 Survey completed on April 12, 2023

Review By Skyler S. for Maggie Lamorell

Completed transaction in April 2023

Maggie is the most respectful and respectable person I have had the pleasure of meeting and working with. Her knowledge is impressive; couple that with her kindness and love for her job and the families she works with...and that makes her uniquely suited to find a family their forever home and the means to obtain it. I am forever indebted to her for her kindness..

5

5 Survey completed on March 23, 2023

Review By Leonardo S. for Maggie Lamorell

Completed transaction in March 2023

Muy capaz Respondio nuestras preguntas a cabalidad Muy recommendable Su trabajo impeccable y su entrega fue fantastica Solo queda darle gracias por su trabajo La felicito maggie

5

5 Survey completed on March 16, 2023

Review By Tony A. for Maggie Lamorell

Completed transaction in March 2023

Maggie was in clear communication throughout the entire process from start to finish. She picked up the phone, answered every text, and was there to support not only the clients but help me as well. She is an asset to the company and I look forward to closing many more deals with her and embrace.