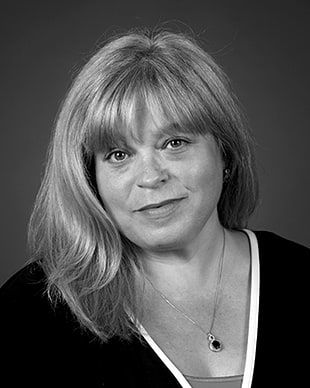 https://www.embracehomeloans.com/-/media/feature/loanofficer/loimages/mlamorell_bio72.jpg
Senior Loan Officer

NMLS # 361561
Alabama - Mobile

36695
7221 Grelot Road, Suite F
Mobile, AL 36695
855-612-9398
About Maggie
You might say mortgage lending is in America (nickname Maggie) Lamorell's blood. Her mother was a Loan Originator and brought her into the business over 25 years ago. Maggie was a quick study, moving up from Jr Loan Processor to Underwriter to Account Executive to Owner in record time. In 2014 after five successful years, she closed her company and joined forces with Wells Fargo and then Homeside Financial as a Branch Manager. Today, we are thrilled to have Maggie bring her extensive knowledge and experience to the Embrace Mobile AL branch.
Maggie's quest to help her clients achieve the American dream of homeownership comes from the heart. Her parents migrated from Cuba and bestowed their first US born child with the name America. America (aka Maggie) listens carefully to each of her client's needs and is dedicated to finding the perfect loan for their situation — even if it means going the extra mile to make it happen. She is bilingual and a member of the Hispanic American Business Association of the Greater Gulf Coast and is passionate about the Wings of Life counseling service program and The Sisters of Mercy Convent.
Mortgage lending isn't the only thing Maggie inherited from her family. She is a master in the kitchen. In 2011, she opened a Cuban restaurant and food truck called Mommas Mojo, and her Yuca Frita with Garlic Cilantro Mojo won the Taste of Mobile Best Side Dish . Maggie lives in West Mobile with her life partner James Napoli, two dogs Beta and Sofie, fat cat Marvelous Marvin, and an African Grey Parrot named Cuca, who always has to have the last word. In her free time, Maggie loves to be on the water boating, fishing, and swimming, but her favorite sport is chasing her three grandchildren.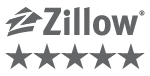 Reviews
(97)
5

5 Survey completed on January 15, 2022

Review By Manuel V. for Maggie Lamorell

Completed transaction in January 2022

She had great communication and had responsibility.

5

5 Survey completed on December 29, 2021

Review By Shakeyia W. for Maggie Lamorell

Completed transaction in December 2021

Maggie Lamorell was very helpful throughout this whole process. She always made herself available by phone or email no matter what time of the night it was. She made this experience non- stressful for my husband and I. I was amazed how smooth and quickly this loan process took. Maggie is very professional and overall a very sweet and helpful loan officer.

5

5 Survey completed on December 27, 2021

Review By Johnathan S. for Maggie Lamorell

Completed transaction in December 2021

Maggie was a pleasure to work with. From our initial conversation I felt confident that she was the person for us. Good old fashioned customer service.

5

5 Survey completed on December 22, 2021

Review By Andrey A. for Maggie Lamorell

Completed transaction in December 2021

Excelent Job

5

5 Survey completed on December 15, 2021

Review By Adianne R. for Maggie Lamorell

Completed transaction in December 2021

She is extremely helpful


10 Tips to Reduce Public Speaking Anxiety
Ask just about any professional from any field or industry, and they'll probably tell you the same thing: Public speaking is stressful. Whether you're a teacher, a musician, or even a professional public speaker, you're bound to have felt those involuntary shakes, butterflies in your stomach, sweaty palms, or dry mouth that follows you up…
Read More