Can't buy a new home until you sell yours?
A bridge loan could be the solution.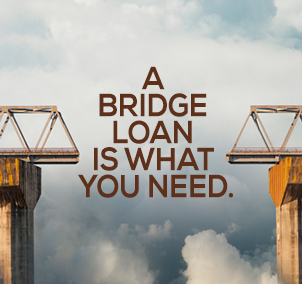 If you've decided to sell your current home and buy a new one, you might find yourself in limbo. It can be difficult to secure a contract to sell and close on another property all in the same time period. A bridge loan is a short-term mortgage used to bridge the gap.
Are you unable to make a down payment on the new home before you receive money from the sale of your current one? A bridge loan will cover those costs. With a bridge loan, you'll also be able to make an offer without a sales contingency — making your offer much more attractive. An offer that relies on the buyer selling their home first is risky for a seller.
Bridge loans have a 8-month term and must be paid off in full at the end. The loans have limited eligibility and a high credit score is needed.
A bridge loan is a good option for borrowers who:
Can't afford a down payment until they sell their current home
Have their house on the market but already found another home they love
Are being transferred to a new location immediately
Qualifications and terms:
Current home must be listed for sale
8-month, interest-only term followed by a balloon payment
80% CLTV max on current home
DTI max will be based on current mortgage payment, bridge loan payment, and mortgage payment for new property
Not available in all states
"Cody was very helpful! He was very professional and prompt. He was there for any questions at anytime!" - Zack, AL