https://www.embracehomeloans.com/-/media/feature/loanofficer/loimages/khutchings_bio72.jpg
Team Leader/Vice President

NMLS # 7593
Embrace Home Loans Corporate

02842
25 Enterprise Center
Middletown, RI 02842
800-333-3004
About Kirk
Kirk Hutchings has the unique distinction of being the third most tenured employee at Embrace Home Loans - he has been with the company for 31 years. As a Team Leader and Vice President, Kirk oversees a team of 12 Loan Officers, one Processor and an Assistant Loan Officer, originating, processing and closing both purchase and refinance business. Kirk has been recognized numerous times over his many years. Honors include the prestigious President's Award, Top Sales Leader and Top Coach among others. He has been a member of the All Star Team nine times. Coming from a family where both parents were teachers, Kirk places a high value on listening. "Whether you're working with a customer or a co-worker, understanding their needs is critical to finding them the best solution." Kirk has an equal appreciation for the power of change, having been with the company from the beginning.
Kirk is a graduate of the University of New Hampshire with a Bachelor of Arts in History and a minor in Political Science. A native of Chatham, Massachusetts, Kirk lives with his wife Kim, their four children in Barrington, Rhode Island. When he's not working, Kirk volunteers his time at St. John's Church in Barrington. He enjoys gardening, specifically growing dahlias, as well as both motor and sail boating. Kirk is the proud of owner of a 1965 wooden Beetlecat.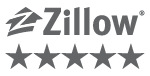 Getting Started on Your Home Purchase
Buying a home can be a challenging experience, but you have help. Your real estate agent is there to help with the home search and your mortgage lender is there to get you through the mortgage process. Utilize these people and their knowledge to help you navigate through all the steps. Here, we'll talk specifically…
Read More
https://www.embracehomeloans.com/-/media/feature/loanofficer/loimages/khutchings_bio72.jpg
Team Leader/Vice President
NMLS # 7593
Ready to take the first step toward a new home?
Let's discuss your options.
25 Enterprise Center
Middletown, RI 02842
Testimonials
(6)
5

5 Survey completed on November 01, 2018

Review By Wanda P. for Kirk Hutchings

Completed transaction in October 2018

Kirk offered me personalized, friendly, trustworthy service from the very first phone call till after closing. He explained all of my options and helped me make well informed decisions, based on sound advice, through each step of the process. I wouldn't have made it through this process without Kirk on my team.

5

5 Survey completed on June 22, 2018

Review By Jacqueline W. for Kirk Hutchings

Completed transaction in May 2018

Kirk is an excellent communicator in a very caring way. He was very involved in my mortgage process,communicating in a very timely fashion and minimizing the stress involved in this type of transaction. He was friendly and even reached out solely to offer congratulations on accomplishments made by my daughter. That was beyond meaningful and showed the great personal character found in Kirk!

4

4 Survey completed on June 17, 2018

Review By Mary H. for Kirk Hutchings

Completed transaction in November 2017

Very friendly and helpful

5

5 Survey completed on January 17, 2018

Review By Jane P. for Kirk Hutchings

Completed transaction in January 2018

Kirk worked to find the best loan for my circumstances. He was always available to answer questions and always kept me informed. Very professional and caring.

4

4 Survey completed on December 21, 2017

Review By Letitia G. for Kirk Hutchings

Completed transaction in December 2017

I am always comfortable dealing with Kirk.