https://www.embracehomeloans.com/-/media/feature/loanofficer/loimages/krichardi.jpg
Producing Team Leader

NMLS # 7175
Embrace Home Loans Corporate

02842
25 Enterprise Center
Middletown, RI 02842
800-333-3004
About Kevin
Honesty is the best policy in Kevin's book. A 99% success rate is the main reason behind his ever growing group of satisfied, loyal customers. He is dedicated to doing what is right and finding the best possible solution for their refinancing needs. This is exactly what has made him the best of the best here at Embrace Home Loans.
Before joining our family, Kevin worked as a sales manager for Good Brothers Ford; assisting sales consultants on closing auto sales. A Massachusetts native, he currently calls Braintree, MA home with his beautiful wife and children. In his spare time, he volunteers as the local hockey coach and when he has time, he enjoys lacing up his own skates and hitting the ice with his friends.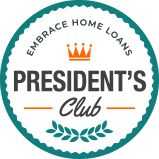 2019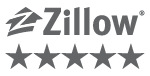 Getting Started on Your Home Purchase
Buying a home can be a challenging experience, but you have help. Your real estate agent is there to help with the home search and your mortgage lender is there to get you through the mortgage process. Utilize these people and their knowledge to help you navigate through all the steps. Here, we'll talk specifically…
Read More
https://www.embracehomeloans.com/-/media/feature/loanofficer/loimages/krichardi.jpg
Producing Team Leader
NMLS # 7175
Ready to take the first step toward a new home?
Let's discuss your options.
25 Enterprise Center
Middletown, RI 02842
Testimonials
(429)
5

5 Survey completed on March 23, 2023

Review By Carmen G. for Kevin Richardi

Completed transaction in March 2023

Kevin was amazing! We worked together for about 10 months on my long term rate lock loan and he answered my questions timely the entire time.

4

4 Survey completed on March 07, 2023

Review By Barbara O. for Kevin Richardi

Completed transaction in March 2023

I appreciate that despite the hurdles and challenges Kevin and his team were able to help me close on time . I appreciate all their hard work and advice

5

5 Survey completed on March 01, 2023

Review By Dean E. for Kevin Richardi

Completed transaction in March 2023

Kevin was very pleasant, helpful and always responsive.

5

5 Survey completed on February 28, 2023

Review By Marquet R. for Kevin Richardi

Completed transaction in February 2023

Kevin and his team were very responsive, encouraging, and professional through the whole loan process.

4

4 Survey completed on February 16, 2023

Review By Christina L. for Kevin Richardi

Completed transaction in February 2023

Kevin was quick and responsive even though we were on complete opposite ends of the country. It didn't matter because he replied almost right away to every request