https://www.embracehomeloans.com/-/media/feature/loanofficer/loimages/ggoodman_bio72.jpg
Loan Officer

NMLS # 18182
Embrace Home Loans Corporate

02842
25 Enterprise Center
Middletown, RI 02842
800-333-3004
About Gary
Embrace Home Loans is proud to have Gary Goodman working as a Loan Officer since 2013. Gary works as part of our Newport Corporate Direct platform, which means he is constantly working to assist clients across the whole country. Whether you are a first time homebuyer seeking the best program and education on the best options, wanting to refinance your current home for the lowest possible rate, or looking to purchase a second home, vacation home, or investment property, Gary will be responsive, patient and honest throughout the whole process. His attention to detail and strong work ethic paired with his stellar customer service skills and thrilling personality makes him a pleasure to work with.
With over 30 years in the industry, his knowledge and experience speaks volumes on his clientele that keep coming back to Gary and recommending him to their closest friends and family. Gary graduated from Bentley University in Waltham, Massachusetts and worked to get his Bachelor's degree in 1983. Gary grew up in Providence, Rhode Island and currently resides in Tiverton, Rhode Island. Any free time Gary has away from his desk, you can find him spending time at the golf course, relaxing with his family and friends and following all New England professional sports. He enjoys following all teams, from the Boston Bruins, New England Patriots, Boston Red Sox and the Boston Celtics- Gary is a sports FANatic!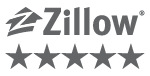 Getting Started on Your Home Purchase
Buying a home can be a challenging experience, but you have help. Your real estate agent is there to help with the home search and your mortgage lender is there to get you through the mortgage process. Utilize these people and their knowledge to help you navigate through all the steps. Here, we'll talk specifically…
Read More
https://www.embracehomeloans.com/-/media/feature/loanofficer/loimages/ggoodman_bio72.jpg
Loan Officer
NMLS # 18182
Ready to take the first step toward a new home?
Let's discuss your options.
25 Enterprise Center
Middletown, RI 02842
Testimonials
(288)
4

4 Survey completed on November 29, 2022

Review By Gerardo V. for Gary Goodman

Completed transaction in November 2022

The ability to get documents back and forth very easily.

4

4 Survey completed on November 23, 2022

Review By Krishna H. for Gary Goodman

Completed transaction in November 2022

Gary is very knowledgeable and always there incase of any need

5

5 Survey completed on October 12, 2022

Review By Rebecca M. for Gary Goodman

Completed transaction in October 2022

Everything. A lot of patients and determination.

5

5 Survey completed on September 30, 2022

Review By Crystal A. for Gary Goodman

Completed transaction in September 2022

Gary was great about communicating and walking us through the process. He made it super easy.

5

5 Survey completed on August 14, 2022

Review By Paul N. for Gary Goodman

Completed transaction in August 2022

Gary was very helpful and kept us informed all the time every step of the way he was great