https://www.embracehomeloans.com/-/media/feature/loanofficer/loimages/djangarathis72.jpg
Senior Loan Officer

NMLS # 657338
New York - Melville

11747
425 Broadhollow Road, Suite 400,
Melville, NY 11747
800.333.3004
About Demetrios
Demetrios Jangarathis is a new Senior Loan Officer joining the Embrace team in the New York City Metropolitan Area, where he helps borrowers find the loans that meet their needs with competitive rates, reasonable fees, and timely closings. After some time as a Loan Consultant with Loan Depot, Demetrios felt inspired to come onboard with us thanks to our growth-minded approach to supporting our colleagues.
Demetrios grew up in Astoria, New York, and currently lives in Fairfield, Connecticut, with his wife and their son. When he's not helping clients, he enjoys playing basketball, relaxing with family at Fairfield's scenic beaches, and visiting local restaurants. He also coaches basketball, track, and cross country for the Catholic Youth Organization (CYO) in Queens, and explores his hobbies in mechanics, engineering, and chess.
You can connect with Demetrios and learn more about him on LinkedIn.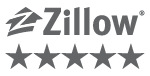 Getting Started on Your Home Purchase
Buying a home can be a challenging experience, but you have help. Your real estate agent is there to help with the home search and your mortgage lender is there to get you through the mortgage process. Utilize these people and their knowledge to help you navigate through all the steps. Here, we'll talk specifically…
Read More
https://www.embracehomeloans.com/-/media/feature/loanofficer/loimages/djangarathis72.jpg
Senior Loan Officer
NMLS # 657338
Ready to take the first step toward a new home?
Let's discuss your options.
425 Broadhollow Road, Suite 400,
Melville, NY 11747
Testimonials
(25)
5

5 Survey completed on December 23, 2022

Review By Abul H. for Demetrios Jangarathis

Completed transaction in December 2022

My experience with Demtrios was great . Very professional and efficient. Demtrios was available to talk us through each step of the process as first time home buyers. We had tons of questions - Demtrios was patient and thorough in his explanations. Demtrios was so helpful and easy to work with, helping us to understand. Helped make a stressful time a little easier. I appreciate all the help we received from Demtrios. He is always available via email/phone/text when from start to finish. he is patient and very knowledgeable. Thanks for all your help!

5

5 Survey completed on November 20, 2022

Review By Paris T. for Demetrios Jangarathis

Completed transaction in November 2022

Smooth and easy transaction as always

5

5 Survey completed on November 17, 2022

Review By Tatiana L. for Demetrios Jangarathis

Completed transaction in November 2022

Very quick to respond and always available to answer questions

5

5 Survey completed on November 06, 2022

Review By Madura L. for Demetrios Jangarathis

Completed transaction in November 2022

Demetrios was great at answering all my questions in a timely manner and helping me understand the documents given to me.

5

5 Survey completed on November 03, 2022

Review By Ioannis B. for Demetrios Jangarathis

Completed transaction in November 2022

everything was easily understood for a first time borrower which simplicated the overall process