https://www.embracehomeloans.com/-/media/feature/loanofficer/loimages/kmelgar.jpg
Senior Loan Officer

NMLS # 186602
Maryland - La Plata

20646
107 Centennial St., Suite 100C
La Plata, MD 20646
443-321-4500
About Karla
With over 52 years in mortgage banking and three decades specializing in VA and Builder lending, Karla has the know-how to help guide you in the right direction. Customer satisfaction is Embrace's highest priority, and we are always developing new loan products to fit the individual needs of our borrowers. We even have programs for people with credit scores as low as 580. When you work with us, you'll discover why getting a mortgage is so much better when you Embrace it.
Borrowers also benefit from Embrace's wide range of products designed to meet many unique needs. Our Extended Rate Lock program has terms available for 180, 270, and 360 days; a one-time float-down option is available within 30 days of closing. For self-employed borrowers or other clients whose income is best represented by bank statements or 1099s, Beyond by Embrace can offer the flexibility that other lenders can't. In this tight housing market, Embrace is also concerned with making sure that buying a home is affordable, since it can often be unrealistic for many. Our Affordable Housing Loans can fit your budget and help finally transform your homeownership dreams into reality.
You can build on our experience! Click here to learn more about licensed Business Development Associate Tyler Martinez who is by Karla's side every day. Our team has talent, tech-savvy, and tenure – what more could you ask for?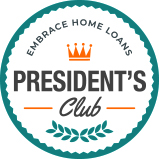 2021,2019, 2018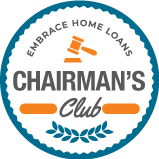 2021,2020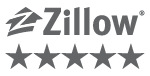 Getting Started on Your Home Purchase
Buying a home can be a challenging experience, but you have help. Your real estate agent is there to help with the home search and your mortgage lender is there to get you through the mortgage process. Utilize these people and their knowledge to help you navigate through all the steps. Here, we'll talk specifically…
Read More
https://www.embracehomeloans.com/-/media/feature/loanofficer/loimages/kmelgar.jpg
Senior Loan Officer
NMLS # 186602
Ready to take the first step toward a new home?
Let's discuss your options.
107 Centennial St., Suite 100C
La Plata, MD 20646
Testimonials
(367)
4

4 Survey completed on November 25, 2022

Review By Gisselle P. for Karla Melgar

Completed transaction in November 2022

Great communication and transparency

5

5 Survey completed on November 21, 2022

Review By Dennis B. for Karla Melgar

Completed transaction in November 2022

Everything was Great

5

5 Survey completed on October 10, 2022

Review By Jason B. for Karla Melgar

Completed transaction in October 2022

Very pleased with everything

5

5 Survey completed on October 07, 2022

Review By Christy M. for Karla Melgar

Completed transaction in October 2022

Karla was wonderful to work with. She kept my clients informed throughout the process and made sure she was able to give them the best options available. I would highly recommend her to other clients.

4

4 Survey completed on October 02, 2022

Review By Tarinna T. for Karla Melgar

Completed transaction in September 2022

Smooth process