https://www.embracehomeloans.com/-/media/feature/loanofficer/loimages/sbaez_bio72.jpg
Senior Loan Officer

NMLS # 1469651
Florida - Tampa

33618
1408 N. Westshore Blvd, Ste 706
Tampa, FL 33607
855.612.9398
About Sasha
With a solid reputation as a trusted financial guide, loan officer Sasha Baez joins the Embrace® family from one of the premier teams at Caliber Home Loans. She began her career in the mortgage industry back in 2005 on the servicing side, then worked her way up to processing loans with high-profile clients such as Wells Fargo. Utilizing her wealth of industry knowledge, she eventually tried her hand at loan origination, and thanks to her hard work and dedication, she was successful.
Sasha has a particular passion for helping first-time homebuyers achieve their dream of homeownership. She's extremely well versed in down payment assistance programs, and this Spanish-speaking Latina hosts frequent workshops to help educate the Latin community. When working with you, she'll carefully walk you through the mortgage process, ensuring that you're aware of all your options and educating you throughout your homebuying journey.
Sasha grew up in Miami and currently lives in Brandon, Florida, with her Siberian Husky named Zeus. The apple of her eye is her 18-year-old son, who's studying Business Analytics at the University of South Florida. Another important part of her life is serving as the Marketing Director of the 2023 NAHREP Tampa Division ("the voice for Hispanic real estate"). She enjoys marketing digital design, which comes in handy at NAHREP, and she's also an avid photographer. Sasha considers every day that she completes her daily goals with a positive attitude to be a perfect day.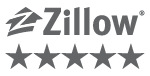 Getting Started on Your Home Purchase
Buying a home can be a challenging experience, but you have help. Your real estate agent is there to help with the home search and your mortgage lender is there to get you through the mortgage process. Utilize these people and their knowledge to help you navigate through all the steps. Here, we'll talk specifically…
Read More
https://www.embracehomeloans.com/-/media/feature/loanofficer/loimages/sbaez_bio72.jpg
Senior Loan Officer
NMLS # 1469651
Ready to take the first step toward a new home?
Let's discuss your options.
1408 N. Westshore Blvd, Ste 706
Tampa, FL 33607