https://www.embracehomeloans.com/-/media/feature/loanofficer/loimages/sbaez_bio72.jpg
Sales Manager

NMLS # 1469651
Florida - Tampa

33618
1408 N. Westshore Blvd, Ste 706
Tampa, FL 33607
855.612.9398
About Sasha
With a solid reputation as a trusted financial guide, loan officer Sasha Baez joins the Embrace® family from one of the premier teams at Caliber Home Loans. She began her career in the mortgage industry back in 2005 on the servicing side, then worked her way up to processing loans with high-profile clients such as Wells Fargo. Utilizing her wealth of industry knowledge, she eventually tried her hand at loan origination, and thanks to her hard work and dedication, she was successful.
Sasha has a particular passion for helping first-time homebuyers achieve their dream of homeownership. She's extremely well versed in down payment assistance programs, and this Spanish-speaking Latina hosts frequent workshops to help educate the Latin community. When working with you, she'll carefully walk you through the mortgage process, ensuring that you're aware of all your options and educating you throughout your homebuying journey.
Sasha grew up in Miami and currently lives in Brandon, Florida, with her Siberian Husky named Zeus. The apple of her eye is her 18-year-old son, who's studying Business Analytics at the University of South Florida. Another important part of her life is serving as one of the Committee Members of the 2023 NAHREP Tampa Division ("the voice for Hispanic real estate"). She enjoys marketing digital design, which comes in handy at NAHREP, and she's also an avid photographer. Sasha considers every day that she completes her daily goals with a positive attitude to be a perfect day.
Su transacción de préstamo hipotecario se llevará a cabo en inglés. Tod a la información que reciba, como la estimación de los costos (Estimación de préstamo), y los documentos oficiales que firmará, como la solicitud de préstamo, la hipoteca y la nota estarán en inglés.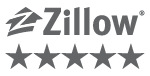 https://www.embracehomeloans.com/-/media/feature/loanofficer/loimages/sbaez_bio72.jpg
Sales Manager
NMLS # 1469651
Ready to take the first step toward a new home?
Let's discuss your options.
1408 N. Westshore Blvd, Ste 706
Tampa, FL 33607
Testimonials
(12)
5

5 Survey completed on May 26, 2023

Review By Juan P. for Sasha Baez

Completed transaction in May 2023

Everything was great

5

5 Survey completed on May 23, 2023

Review By Luis G. for Sasha Baez

Completed transaction in May 2023

Sasnha is a great Loan officer, we personal had a lot bumps on our road to obatin our loan, She took care of it, she did everything that could possible do to elimate them a clear the road to obtained loan, we close our house on a Record time, ( with in 1 Month), thats amazing whit the Help of God and Sasha they made that happened, Thank you Sasha! God may bless you.

5

5 Survey completed on May 06, 2023

Review By Richard M. for Sasha Baez

Completed transaction in April 2023

Sasha was very knowledgeable about the process, promptly responded to questions and manage the application and purchase process very efficiently.

5

5 Survey completed on May 05, 2023

Review By Anet G. for Sasha Baez

Completed transaction in May 2023

She was great, alway available and looking for the best option for my family

5

5 Survey completed on May 03, 2023

Review By Lorena A. for Sasha Baez

Completed transaction in May 2023

Siempre dispuesta, un trabajo impecable y a tiempo!!