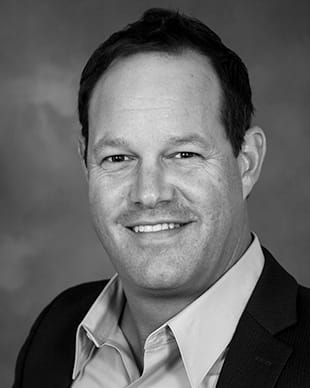 https://www.embracehomeloans.com/-/media/feature/loanofficer/loimages/daikman_bio72.jpg
Senior Loan Officer

NMLS # 1545845
Virginia - Woodbridge

22192
4565 Daisy Reid Avenue, Suite 212,
Woodbridge, VA 22192
800.333.3004
About David
Meet David Aikman, The Mortgage PRO, with Embrace Home Loans. David provides Professional and Responsible mortgage services with a guaranteed On-time closing.
David has a unique approach to mortgage lending. He believes that having a strong team, great work processes in place and excellent communication with all parties is crucial to a successful real estate transaction and happy clients. David treats all of his clients like family members and enjoys continuing the relationship with them beyond the mortgage process. You can see by David's 5 star reviews, that his clients appreciate his teams approach to the mortgage process.
David is also passionate about community involvement. He has been active in past organizations such as the Blue Ridge Mountain Search and Rescue Team, the American Red Cross, Boys and Girls Club and Kuwanis. He is currently serving our veteran community as a volunteer board member for the Veteran's Association of Real Estate Professionals, is on the executive board for the Women's Council of Realtors and a Director with Business Networking International. David is also a Xinnix Certified Mortgage Loan Originator; only 1% of mortgage lenders nationally carry this certification.
David enjoys outdoor activities including golf, surfing and mountain biking. He is an advanced level martial artist, studying Hapkido and Krav-Maga. He enjoys teaching others how to stay safe and how to protect themselves. David has his private pilot's license and continues to find new activities to expand his skill set and have fun.
David specializes in no specific loan program or group of people, but is an expert in connecting with others and learning about their needs and wants, then tailoring a loan program to fit. One of his recent clients' stated,
"David was very knowledgeable about loans and how the different loans would apply to our situation instead of assuming a routine loan. He was able to provide a loan vehicle that best meets our needs. David was always professional and friendly, while being very accessible and responsive. Great experience and would recommend to my friends."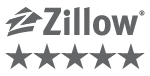 Testimonials
(268)
5

5 Survey completed on July 02, 2022

Review By David S. for David Aikman

Completed transaction in June 2022

The entire process was seamless and didn't miss a beat. The entire team continued pushing forward and ensured all deadlines were met well in advance and kept us informed along the way. For first time home buyers we could not have asked for a better experience.

5

5 Survey completed on July 01, 2022

Review By Cræzy Kîd for David Aikman

Completed transaction in No Date

My passion to trade has grew so big, Mrs Jane Bradley fx have made my world beautiful for earning $11,570 on my little investment of $1000, I was always losing on options market.. Ever since I invested with Mrs Jane Bradley , she has helped me made profits with the best strategies, and I fully recommend her to you too so you can also share this great experience with me you can contact her on her whatsapp: +1 (912) 504-0422 Email: [email protected]

4

4 Survey completed on June 29, 2022

Review By Danilo R. for David Aikman

Completed transaction in June 2022

David was very knowledgeable and helpful throughout the whole process. Highly recommended, and always took the time to address many questions and concerns that came up. He was also very flexible with his schedule and was always easy to reach.

5

5 Survey completed on June 28, 2022

Review By Evores T. for David Aikman

Completed transaction in June 2022

David broke down the process each step of the way. Responded to emails in a timely manner. Would recommend to family and friends.

5

5 Survey completed on June 27, 2022

Review By Rebecca M. for David Aikman

Completed transaction in June 2022

David listened when I said what I wanted and needed with my mortgage, and he delivered.


Inventory Shortage? How to Find a House When Listings are Scarce
A shortage of housing inventory made it difficult for many homebuyers to find a house this year. And according to many experts, next year may be much of the same. As more and more Baby Boomers age in place and existing homeowners stay in their homes longer (an average of 23 years in some cities!),…
Read More