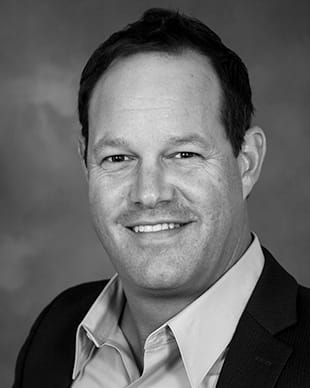 https://www.embracehomeloans.com/-/media/feature/loanofficer/loimages/daikman_bio72.jpg
Senior Loan Officer

NMLS # 1545845
Virginia - Woodbridge

22192
4565 Daisy Reid Avenue, Suite 212,
Woodbridge, VA 22192
800.333.3004
About David
Meet David Aikman, The Mortgage PRO, with Embrace Home Loans. David provides Professional and Responsible mortgage services with a guaranteed On-time closing.
David has a unique approach to mortgage lending. He believes that having a strong team, great work processes in place and excellent communication with all parties is crucial to a successful real estate transaction and happy clients. David treats all of his clients like family members and enjoys continuing the relationship with them beyond the mortgage process. You can see by David's 5 star reviews, that his clients appreciate his teams approach to the mortgage process.
David is also passionate about community involvement. He has been active in past organizations such as the Blue Ridge Mountain Search and Rescue Team, the American Red Cross, Boys and Girls Club and Kuwanis. He is currently serving our veteran community as a volunteer board member for the Veteran's Association of Real Estate Professionals, is on the executive board for the Women's Council of Realtors and a Director with Business Networking International. David is also a Xinnix Certified Mortgage Loan Originator; only 1% of mortgage lenders nationally carry this certification.
David enjoys outdoor activities including golf, surfing and mountain biking. He is an advanced level martial artist, studying Hapkido and Krav-Maga. He enjoys teaching others how to stay safe and how to protect themselves. David has his private pilot's license and continues to find new activities to expand his skill set and have fun.
David specializes in no specific loan program or group of people, but is an expert in connecting with others and learning about their needs and wants, then tailoring a loan program to fit. One of his recent clients' stated,
"David was very knowledgeable about loans and how the different loans would apply to our situation instead of assuming a routine loan. He was able to provide a loan vehicle that best meets our needs. David was always professional and friendly, while being very accessible and responsive. Great experience and would recommend to my friends."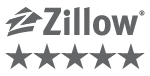 Testimonials
(257)
5

5 Survey completed on May 10, 2022

Review By Prayer Umthandazo for David Aikman

Completed transaction in No Date

Hello 👋 Are you looking for a professional binary, forex and Bitcoin broker who will manage your trade and earn meaningful profits all within seven days contact Mrs Sophia James fx now for your investment plan. For she has helped me to earn 11,250 USD just with the investment of 1000 USD and with the aid of her trading software system that brings forth good trading signals. Contact her now on Email: [email protected] WhatsApp no: +14156907034

5

5 Survey completed on May 05, 2022

Review By James C. for David Aikman

Completed transaction in May 2022

David is a consummate professional. He did not give up even with a complex transaction. Phenomenal interpersonal skills and was able to keep me calm through the whole process. Highly professional and great connection. I highly value his work ethic. I would recommend him to family and close friends.

4

4 Survey completed on May 02, 2022

Review By Jose L. for David Aikman

Completed transaction in April 2022

Communication was accessible when needed assistance with questions.

5

5 Survey completed on April 25, 2022

Review By Okusalayo Anginandaba Nani for David Aikman

Completed transaction in No Date

Have you been wondering how to invest and make money on forex bitcoin HERE YOU GO Mrs Kelly can help you trade and make profits standing a chance of earning $6,000 with just an investment of $500 weekly guaranteed. Contact her [email protected] WhatsApp :+1 (925) 414‑5596

5

5 Survey completed on April 22, 2022

Review By Ryan E. for David Aikman

Completed transaction in April 2022

Dave was very prompt and considerate with the whole process. My wife and I couldnt have been any happier with the process and with Dave's availability with any question at any time of the day.


Staying Healthy in Real Estate: How Agents Can Be Healthier While on the Go
A lot of real estate agents spend the vast majority of their time on the go — and it can be hard to lead a healthy lifestyle if you're constantly in the car and running from appointment to appointment. Still, that doesn't mean that living a healthy lifestyle can't be done. If you want tips…
Read More