https://www.embracehomeloans.com:443/-/media/feature/loanofficer/loimages/tcifichello_bio72.jpg
Loan Officer

NMLS # 1430482
New Jersey - Basking Ridge

07920
180 Mt. Airy Road, Suite 104
Basking Ridge, NJ 07920
855-612-9398
About Tom
Loan Officer Thomas Cifichiello has joined the Basking Ridge, New Jersey Branch of Embrace Home Loans. Tom's responsibilities include assisting and educating borrowers in acquiring mortgage loans as well as establishing long-lasting relationships with professionals within the industry.
Prior to coming to Embrace, Tom worked as an Account Executive, Junior Loan Officer and Manager of social media leads for an online lender. Tom is also a published author in the fantasy genre. He received the Pinnacle Book Achievement Award for his 2015 novel "Of Darkest Valor."
Tom was born and raised in Suffern, New York where he currently resides. Originally studying law, Tom changed his major and received an Associate's Degree in Business Administration from Bergen Community College. In addition to enjoying reading and writing, Tom plays basketball and football, and he describes himself as a huge lifelong Giants and Knicks fan.
Tom's idea of a perfect day includes going to the gym before sitting down to write with some relaxing music in the background. He also enjoys watching football all day with friends and family. When not assisting customers throughout the loan process, Tom spends his time working on the second book in his series.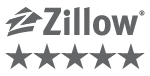 Reviews
(121)
5.0

5.0 Survey completed on January 24, 2021

Review By Elvia B. for Tom Cifichiello

Completed transaction in January 2021

Great guy and solid person

5.0

5.0 Survey completed on January 24, 2021

Review By Michael F. for Tom Cifichiello

Completed transaction in January 2021

Great service and always there for help. He has your best interest in mind and very professional.

5.0

5.0 Survey completed on January 14, 2021

Review By Anthony L. for Tom Cifichiello

Completed transaction in January 2021

Tom was wonderful to work with. He answered our questions with patience, kindness and expertise. He was extremely responsive and easy to contact. He came up with the best course of action for our mortgage refinance and we felt like he was with us every step of the way, even though we never met in person! I would absolutely recommend Tom to our friends and family.

5.0

5.0 Survey completed on January 03, 2021

Review By Myrtle M. for Tom Cifichiello

Completed transaction in November 2020

Thank you for everything 🙏🏾

5.0

5.0 Survey completed on January 02, 2021

Review By Richard M. for Tom Cifichiello

Completed transaction in November 2020

Fast service and great communication


In-Demand Home Features Buyers Say Make a Property More Desirable
The last year has sparked a renewed interest in smart home technology and it tops the list of the most in-demand home features. Not only does it make life easier for the millions of Americans now working remotely, but it also increases home security, reduces energy costs, and lessens a consumers' impact on the overall…
Read More