https://www.embracehomeloans.com/-/media/feature/loanofficer/loimages/mpuorro_bio72.jpg
Producing Sales Manager

NMLS # 267438
New Jersey - Basking Ridge

07920
180 Mt. Airy Road, Suite 100
Basking Ridge, NJ 07920
855-612-9398
About Michael
Michael Puorro is our newest Sales Manager at Embrace Home Loans located in Basking Ridge, New Jersey. He is a graduate of Villanova University and brings 17 years of frontline experience to our team from Caliber Home Loans, Investors Savings Bank, Metlife, and Countrywide Home Loans. Michael knows New Jersey. He grew up in Springfield and currently lives in Bridgewater, New Jersey, with his two children, Marcus and Morgan.
Michael's passion and extraordinary expertise is in assisting an extensive network of clients in North New Jersey, Bridgewater, Somerville, Maplewood, South Orange, and surrounding areas to get prepared to purchase a home or advise them on the many benefits of refinancing. As someone ranked in Scotsman Guide and Mortgage Executive Magazine, he definitely knows his stuff. In addition to being a top-ranking professional, Michael makes wine, coaches youth wrestling, builds LEGOS with his kids, and is in the process of constructing a massive treehouse. He also has two full-bred German Shepherds, Gretel and Monte.
You can learn more about Michael and connect with him on LinkedIn and Facebook.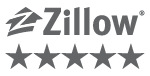 Getting Started on Your Home Purchase
Buying a home can be a challenging experience, but you have help. Your real estate agent is there to help with the home search and your mortgage lender is there to get you through the mortgage process. Utilize these people and their knowledge to help you navigate through all the steps. Here, we'll talk specifically…
Read More
https://www.embracehomeloans.com/-/media/feature/loanofficer/loimages/mpuorro_bio72.jpg
Producing Sales Manager
NMLS # 267438
Ready to take the first step toward a new home?
Let's discuss your options.
180 Mt. Airy Road, Suite 100
Basking Ridge, NJ 07920
Testimonials
(24)
5

5 Survey completed on March 17, 2023

Review By Joseph A. for Michael Puorro

Completed transaction in March 2023

Clear communication, great mortgage calculation tool, always willing to help and take the time to talk things through with me. This was my first rodeo with mortgages and I'm very happy with how things went.

4

4 Survey completed on March 04, 2023

Review By Nicholas G. for Michael Puorro

Completed transaction in March 2023

From the beginning, Embrace Home Loans was transparent and responsive to all of our questions. In the pre-qualifying stage, Michael and Eric provided a spreadsheet that broke down all of our costs (principal, interest, closing costs, etc.). They were always available to answer our questions. As we were preparing to close, Michael, Eric, and Jen were able to help finalize all of the documents before closing. The final mortgage and closing costs were significantly less than originally quoted. All of them are friendly and knowledgable about the process. We definitely recommend using them as your lender when purchasing a home.

5

5 Survey completed on March 03, 2023

Review By AJ R. for Michael Puorro

Completed transaction in March 2023

Being a first-time homeowner, there is much anxiety about the many unknowns. I felt like I was in very good hands and every bit was explained thoroughly. I also loved having the app, which kept me advised on where we were in the process 24/7. 5-stars from me!

5

5 Survey completed on February 08, 2023

Review By Jeffrey C. for Michael Puorro

Completed transaction in February 2023

Michael and his team made buying a house a seamless and enjoyable experience! He made time for us whenever we had questions, even nights and weekends. Michael was also able to secure mortgage rates far below the big banks. We cannot recommend him enough!

5

5 Survey completed on February 05, 2023

Review By Catherine T. for Michael Puorro

Completed transaction in February 2023

Working with Michael and the team felt personalized and never like my partner and I were a burden. Our questions were always welcomed and responded to promptly. Felt like we were respected and genuinely wanted to be helped.