https://www.embracehomeloans.com/-/media/feature/loanofficer/loimages/mpotoczak_bio72.jpeg
Loan Officer

NMLS # 966993
New Jersey - Basking Ridge

07920
180 Mt. Airy Road, Suite 100
Basking Ridge, NJ 07920
855-612-9398
About Michael
Michael Potoczak is a seasoned Loan Officer joining the Embrace team in Basking Ridge, NJ. Mike has been in the mortgage business for 10 years where he sharpened his skills pre-approving clients, originating loans, and negotiating rates and products. With a company culture that emphasizes both excellent customer service and a supportive work environment, and where all colleagues have one priority ─ giving our customers the best homebuying experience possible — Michael believes Embrace is a perfect fit.
"Embrace's operational expertise and ability to handle considerable loan processing volume also inspired my switch, and I'm eager to pass on the benefits of Embrace's efficient process and range of products to all my clients and customers."
Mike grew up in Totowa, NJ, and lives in Little Falls with his fiancée, Jessica. He's passionate about supporting his community, and has been a volunteer firefighter with the Totowa Fire Department since 2006. He enjoys golfing, skiing, and supporting his community through volunteering and fundraising. His ideal day includes playing golf with friends, relaxing on the beach with his fiancée, and an evening out for dinner with the perfect martini. He's also looking forward to his wedding in May 2023.
You can connect with Michael and learn more about him on LinkedIn.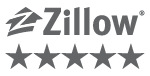 https://www.embracehomeloans.com/-/media/feature/loanofficer/loimages/mpotoczak_bio72.jpeg
Loan Officer
NMLS # 966993
Ready to take the first step toward a new home?
Let's discuss your options.
180 Mt. Airy Road, Suite 100
Basking Ridge, NJ 07920
Testimonials
(41)
5

5 Survey completed on April 01, 2023

Review By Laya H. for Michael Potoczak

Completed transaction in March 2023

Michael and his team were amazing throughout the process. They made the process very easy and efficient.

5

5 Survey completed on March 24, 2023

Review By Melissa D. for Michael Potoczak

Completed transaction in March 2023

Michael was fantastic in staying on top of rates, checking in, and providing us with guidance through excellent communication! We are very grateful and will be using his services in the future!

5

5 Survey completed on March 24, 2023

Review By Joseph D. for Michael Potoczak

Completed transaction in March 2023

Michael was always super responsive and proactive . I also greatly appreciate the class he showed with a gift at closing and being present with us at the table. This is service you don't really find anymore .

5

5 Survey completed on January 23, 2023

Review By Roxana M. for Michael Potoczak

Completed transaction in January 2023

Michael made the process super easy and painless. He kept us up-to-date every step of the way and would always tell us what to expect next so we wouldn't be surprised. He worked really hard to get us the lowest rate possible and I feel like he was truly invested in what was best for us. Thank you times a million Michael for everything you did for us! Well you and Meghan!

5

5 Survey completed on January 21, 2023

Review By David G. for Michael Potoczak

Completed transaction in January 2023

Michael was very professional and quick to respond to all of our questions. He took the time to explain all the details so we felt comfortable with the entire process. We were very happy with the whole process