https://www.embracehomeloans.com/-/media/feature/loanofficer/loimages/mpotoczak_bio72.jpeg
Loan Officer

NMLS # 966993
New Jersey - Basking Ridge

07920
180 Mt. Airy Road, Suite 100
Basking Ridge, NJ 07920
855-612-9398
About Michael
Michael Potoczak is a seasoned Loan Officer joining the Embrace team in Basking Ridge, NJ. Mike has been in the mortgage business for 10 years where he sharpened his skills pre-approving clients, originating loans, and negotiating rates and products. With a company culture that emphasizes both excellent customer service and a supportive work environment, and where all colleagues have one priority ─ giving our customers the best homebuying experience possible — Michael believes Embrace is a perfect fit.
"Embrace's operational expertise and ability to handle considerable loan processing volume also inspired my switch, and I'm eager to pass on the benefits of Embrace's efficient process and range of products to all my clients and customers."
Mike grew up in Totowa, NJ, and lives in Little Falls with his fiancée, Jessica. He's passionate about supporting his community, and has been a volunteer firefighter with the Totowa Fire Department since 2006. He enjoys golfing, skiing, and supporting his community through volunteering and fundraising. His ideal day includes playing golf with friends, relaxing on the beach with his fiancée, and an evening out for dinner with the perfect martini. He's also looking forward to his wedding in May 2023.
You can connect with Michael and learn more about him on LinkedIn.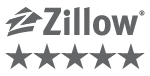 Testimonials
(11)
5

5 Survey completed on May 10, 2022

Review By Edwin C. for Michael Potoczak

Completed transaction in May 2022

Michael is the reason why everything with my buying process was great. The level of professionalism was unmatched. Having a him along the entire buying process was amazing. I don't think there are many people like him and embrace is lucky to have him. Thank you Mike !!

5

5 Survey completed on November 16, 2021

Review By SALEMA J. for Michael Potoczak

Completed transaction in No Date

I cannot say enough about Michael!!! from being super responsive, to answering my thousands of questions, he is the best of the best. He is extremely easy to work with, and is very knowledgeable. He even recommended a great insurance company for me to work with and ended up with a phenomenal rate. I highly recommend him, I wish I could give more then 5 stars for his service.

5

5 Survey completed on November 08, 2021

Review By ktruss99 for Michael Potoczak

Completed transaction in No Date

My husband and I worked with Michael on the purchase of our first home. From the beginning, I can't say thank you enough to Michael for his quick replies and responsiveness. He made the entire process for us so smooth and easy, and was available right away for a phone call any time we had any questions. He helped us understand the documents needed and couldn't have been more professional throughout our entire process of buying the home. I can't thank him enough for all he did to help us. We are now settling into our forever home and couldn't have gotten to this point without Michael. Thank you so much - Katie and Max

5

5 Survey completed on November 08, 2021

Review By Max for Michael Potoczak

Completed transaction in No Date

Mike was great to work with and had all the answers we needed as first time home buyer. He helped us with everything from getting pre-qualified up until the end when we closed. He was always available when we had questions and always made sure we knew everything that was going on. I would recommend him to everyone!

5

5 Survey completed on November 07, 2021

Review By Nick for Michael Potoczak

Completed transaction in No Date

Couldn't believe Michael got me approved for my first mortgage. He was there every step of the way! Straight shooter , tell you how it is to get the deal done with the bank. Communication throughout the process was excellent. His knowledge and professionalism make the experience less stressful and exciting. Would recommend him to anyone for any situation! Me and my family now have a place to call home thanks to the help from Michael.


Staying Healthy in Real Estate: How Agents Can Be Healthier While on the Go
A lot of real estate agents spend the vast majority of their time on the go — and it can be hard to lead a healthy lifestyle if you're constantly in the car and running from appointment to appointment. Still, that doesn't mean that living a healthy lifestyle can't be done. If you want tips…
Read More