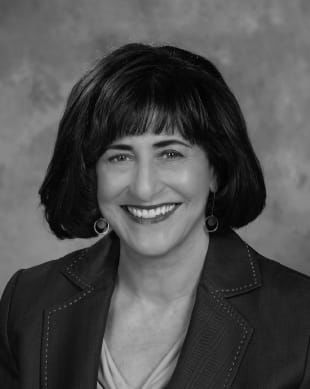 https://www.embracehomeloans.com/-/media/feature/loanofficer/loimages/mspence_bio72-2.jpg
Branch Manager

NMLS # 404506
Massachusetts - Boston

02210
One Marina Park Drive, Suite 1410
Boston, MA 02210
800.333.3004
About Meredith
Meredith brings a wealth of experience and expertise in mortgage origination, and truly cares about her customers. She has closed over $3 Billion in residential mortgage loans and assisted over 7,500 customers with their home financing. Meredith is a perennial President's Club Member and 5-Star Professional award-winner.
While continuing to provide homebuyers and existing homeowners the guidance they need to achieve the best possible result – whether purchasing a new home or refinancing their current mortgage – Meredith will also manage Embrace's first Boston office.
Meredith splits her time between her homes in Boston's Seaport District and America's oldest seaport, Gloucester. She enjoys cooking, reading, Pilates and photography, and is an avid New England sports fan.
"Embrace Home Loans is leading the way in mortgage lending. I am thrilled to be able to offer my customers Embrace's state-of-the-art apps, innovative mortgage programs, and streamlined processing!"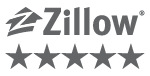 Testimonials
(18)
5

5 Survey completed on July 26, 2022

Review By Anna M. for Meredith Spence

Completed transaction in July 2022

Professional, timely, always available and answering questions. Amazing journey!

5

5 Survey completed on July 06, 2022

Review By Ram Y. for Meredith Spence

Completed transaction in July 2022

I had a great experience with Meredith. Being denied loan from one of the lender, I was anxious and afraid that I could not close on my dream house because of my difficult situation. I was lucky enough to be referred to Meredith. From day one, she assured me that she will try her best for the loan and within 3 weeks time, she closed the loan. She interviewed me and helped me to gather all the necessary documents required to convince the lender that I am eligible for the loan. I was surprised the way she helped me to make the letter of explanation for the loan. I was tired of calling the lenders and filling the loan application, so I was not much interested in writing a letter of explanation. But Meredith would interview me and compile all the necessary information by herself. Whatever she did was beyond my expectations. She is very professional, friendly and knowledgeable. She has years of great experience which she uses to solve any kind of complicated loan process. I am in my new home now and I give all the credit to her. She will be my strong referral person and I would strongly suggest anyone looking for home loans to contact her. I can keep on writing about my wonderful experience with Meredith, but in a nutshell, she is the best and most trustworthy person to reach out to, if anyone is looking for home loans. Thankyou Meredith. Truly appreciate it.

5

5 Survey completed on June 29, 2022

Review By Zamile V. for Meredith Spence

Completed transaction in June 2022

Meredith was patient, knowledgeable, and walked me through every step of an often convoluted process. I always felt like I could ask any question and get a straight, clear, honest answer from Meredith. I could not have gotten through my first home purchase without her!

5

5 Survey completed on June 21, 2022

Review By Alexander R. for Meredith Spence

Completed transaction in June 2022

Meredith was a delight to work with. She set a new standard for responsiveness and follow-up. Her sole focus was making our purchase close quickly and seamlessly. No hiccups. She was the best, and Embrace's technology platform worked well for managing the volume of detailed financials we had to upload.

4

4 Survey completed on June 13, 2022

Review By Jocelyn S. for Meredith Spence

Completed transaction in June 2022

extremely communicative and responsive


Lawn Mowing Tips for Beginners
Congratulations! You've just bought your first home and are finding yourself with a lawn to care for. If you've never mowed before, it's not complicated — provided you have a good working knowledge of the basics of landscaping. Beginner Lawn Mowing Tips The Mower The size of the mower depends on the size of your…
Read More