https://www.embracehomeloans.com/-/media/feature/loanofficer/loimages/alewis_bio72.jpg
Branch Manager

NMLS # 1041608
Virginia - Newport News

23606
11815 Fountain Way, Suite 300,
Newport News, Virginia 23606
800.333.3004
About Audley
Audley Lewis joins Embrace with 33 years in sales and finance. His specialty is residential lending with experience dealing with Conventional, FHA, VA, and first-time homebuyer programs. He enjoys working with his clients and finding the right program that's tailored to their unique needs. Audley believes that the two most important aspects of his job are satisfying the individual financial needs of his borrowers and providing customer-focused service with integrity. He was named Loan Officer of the Year in 2016.
Audley is a 24-year resident of Hampton Roads, and currently lives in Newport News, Virginia with his wife of over 39 years, Vicky, and their son Ethan, the youngest of their five children. He's faithful to his ministry and is known as an encourager of the human spirit. Audley's favorite pastimes include carpentry, auto mechanics, and motorcycling, and his idea of the perfect day would be spending time with his loving family.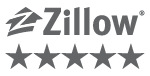 https://www.embracehomeloans.com/-/media/feature/loanofficer/loimages/alewis_bio72.jpg
Branch Manager
NMLS # 1041608
Ready to take the first step toward a new home?
Let's discuss your options.
11815 Fountain Way, Suite 300,
Newport News, Virginia 23606
Testimonials
(230)
5

5 Survey completed on May 31, 2023

Review By Shontel P. for Audley Lewis

Completed transaction in May 2023

Audley was very professional and gave me the best options!

5

5 Survey completed on April 29, 2023

Review By Alona W. for Audley Lewis

Completed transaction in April 2023

Mr. Lewis and his team were professional and provided optimal service. They responded to any questions and concerns we had during the process in a timely manner.

5

5 Survey completed on April 24, 2023

Review By Barbara W. for Audley Lewis

Completed transaction in April 2023

I would like to commend Mr. Lewis for his professional services and ensuring that my clients (whom I refer to him) receive the best customer service experience. He is an awesome lender!!!

5

5 Survey completed on April 13, 2023

Review By Handsome H. for Audley Lewis

Completed transaction in April 2023

Mr Lewis was very polite and professional made all my information accessible and kept me informed of the next step so I could be prepared

5

5 Survey completed on April 07, 2023

Review By JoAnn D. for Audley Lewis

Completed transaction in March 2023

Things were explained so that we understood