https://www.embracehomeloans.com/-/media/feature/loanofficer/loimages/measterly_bio72.jpg
Branch Manager

NMLS # 235204
Virginia - Lynchburg

24502
103A Paulette Circle
Lynchburg VA 24502
434-237-5111
About Mike
Michael Easterly rejoins the team at Embrace as the Producing Branch Manager of our Lynchburg, Virginia office. He has always lived by—and based his professional success on—Virginia Tech's motto, "Ut Prosim," or "That I may serve." He did so impressively at Southern Trust Mortgage, where he spent 10 years as a Branch Manager/Loan Officer, earning years of President's Club and Manager of the Year honors. A veteran of more than 30 years in the mortgage business (nearly a decade of them previously at Embrace), Mike joined Mason Dixon Funding in 2009 as branch manager of the company's office in Salem, VA and also spent over a year at Loan Depot before becoming part of the Embrace team.
Mike currently lives in Vinton, Virginia. A native of Bedford, Michael earned a B.S. in Marketing Management from Virginia Tech, becoming the first of his family to graduate from college. He is an active member of the Thomas Road Baptist Church in Lynchburg, and a loyal supporter of the Virginia Tech Athletic Association. He is married to the love of his life, the lovely Freda Easterly. And he is an avid animal lover, dedicating much of his free time to rescuing orphaned cats. (He has nine of the friendly felines at home.) In his spare time, he enjoys collecting sports cards and coins. And his idea of the perfect day would be enjoying his good health, sharing his Christian faith, and helping his teammates smile.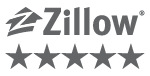 Getting Started on Your Home Purchase
Buying a home can be a challenging experience, but you have help. Your real estate agent is there to help with the home search and your mortgage lender is there to get you through the mortgage process. Utilize these people and their knowledge to help you navigate through all the steps. Here, we'll talk specifically…
Read More
https://www.embracehomeloans.com/-/media/feature/loanofficer/loimages/measterly_bio72.jpg
Branch Manager
NMLS # 235204
Ready to take the first step toward a new home?
Let's discuss your options.
103A Paulette Circle
Lynchburg VA 24502
Testimonials
(184)
5

5 Survey completed on March 16, 2023

Review By Richia G. for Michael Easterly

Completed transaction in March 2023

Mike was pleasant and responsive. He met all of the transaction needs quickly and gave me confidence that the closing would go through without issue.

5

5 Survey completed on March 01, 2023

Review By Samantha H. for Michael Easterly

Completed transaction in March 2023

Micheal is wonderful to work with. Very professional and knowledgeable in his field.

5

5 Survey completed on February 14, 2023

Review By Michael S. for Michael Easterly

Completed transaction in February 2023

I was just a little disappointed when I was told that I had to bring money to closing when all along I was expecting to bring nothing to closing. Not Michael's fault at all , just something I wasn't expecting

5

5 Survey completed on January 25, 2023

Review By Jennifer C. for Michael Easterly

Completed transaction in January 2023

Mike is very easy to work with

5

5 Survey completed on December 18, 2022

Review By Edward S. for Michael Easterly

Completed transaction in December 2022

Mike is so helpful.