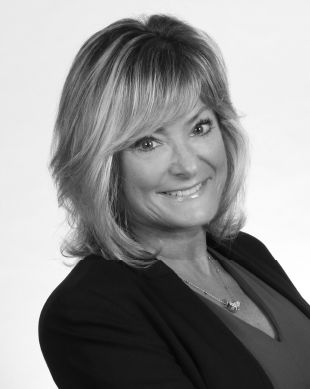 https://www.embracehomeloans.com/-/media/feature/loanofficer/loimages/vkiser_bio72.jpg
Senior Loan Officer

NMLS # 190918
Virginia - Fairfax

22030
10306 Eaton Place, Suite 100
Fairfax, VA 22030
703-591-7144
About Victoria
Vicky has a wide range of experience to call upon in assisting her clients make the best decisions for their real estate financing needs. This is her 20th year originating mortgage loans, in addition to ten years' of experience in residential and commercial real estate. She began her career working in commercial real estate, but quickly realized her passion was helping people and pursued her real estate license. After six years as a New Homes Sales Manager, she transitioned to mortgage loan origination.

Vicky is active within the real estate community. She was the 2021 Chair of the NVAR (Northern Virginia Association of Realtors) Real Estate Finance and Settlements Forum and is a member of the NVAR Cares Committee, where she is able to pursue her passion for giving back to the local community. She is consistently ranked among the top producers at Embrace Home Loans, having earned President's Club honors for 2020 and Chairman's Club honors for 2021.
She grew up in Vienna, VA but currently resides in Fairfax with her three Shetland Sheepdogs, Maverick, Tucker and Nala. Her idea of a perfect day is spending time outside – boating, hiking, at the beach, skiing – preferably with her three adult sons.
As a mortgage loan originator, I take an advisory approach to financing. I take care of people first, and make sure to provide a level of service that exceeds my clients' expectations. My goal is to be your mortgage professional for life, and my commitment to my clients is honest, personal service at competitive rates. I've had the pleasure of helping my clients move into their dream homes and build wealth through real estate for the past nineteen years, and I'm so grateful for the opportunity to have touched so many wonderful families' lives.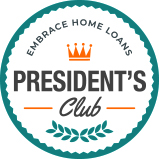 2020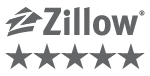 Reviews
(256)
3

3 Survey completed on January 20, 2022

Review By Lydia C. for Victoria Kiser

Completed transaction in January 2022

Communication was poor. She had said she sent an email containing everything she still needed for us when she didn't, she locked in our rate without consulting us, she did not listen when we said how to obtain a verification of employment through our employer. We also mentioned contacting us when she did send the verification of employment and never did. It was only until the week or a week until closing that she got with us and said she still hasn't received the verification of employment. Other than these things she was very fluid in her work.

5

5 Survey completed on January 15, 2022

Review By Manuel D. for Victoria Kiser

Completed transaction in January 2022

Very reliable and respectful

5

5 Survey completed on January 14, 2022

Review By Kristina V. for Victoria Kiser

Completed transaction in January 2022

Victoria was always accessible and I felt confident working with her, that I was in good hands.

4

4 Survey completed on January 12, 2022

Review By Mark B. for Victoria Kiser

Completed transaction in January 2022

Victoria helped guide me through the process and ensured we closed our transaction in an efficient and timely manner. She always ensured I knew where we were in the process and what if anything I needed to do to ensure we closed easily and got a great financing rate. She was awesome.

5

5 Survey completed on January 06, 2022

Review By Scott S. for Victoria Kiser

Completed transaction in December 2021

We have worked with Victoria on previous occasions. She is always professional and courteous. Responds quickly to all communications and keeps the client up to date in the process. I would never use any one else.


10 Tips to Reduce Public Speaking Anxiety
Ask just about any professional from any field or industry, and they'll probably tell you the same thing: Public speaking is stressful. Whether you're a teacher, a musician, or even a professional public speaker, you're bound to have felt those involuntary shakes, butterflies in your stomach, sweaty palms, or dry mouth that follows you up…
Read More