https://www.embracehomeloans.com/-/media/feature/loanofficer/loimages/sbanville_bio72.jpg
Senior Loan Officer

NMLS # 1192567
Virginia - Fairfax

22030
10306 Eaton Place, Suite 100
Fairfax, VA 22030
703-591-7144
About Susan
Embrace Home Loans is proud to have Loan Officer, Susan Banville as a part of the Embrace family. Susan is here to assist her clients, like you, in making the best possible informed decision regarding financing – weather it's their first home, move up, retirement home, vacation home or investment property. She will be functioning as a liaison and advocate for her clients throughout the loan process and closing processing. Susan always pays attention to detail to assure a smooth experience.
Having been in the Sales, Project Management, Finance and Mortgage industries for 25 years, she is an expert at her craft; knowing, in-depth, the many residential home loan products and programs. She takes the time to find the best product for your personal financial needs and is always available to answer any questions you may have. Susan understands that purchasing a first home and refinancing a current mortgage can be a scary endeavor, so by naturally providing impeccable customer service and keeping her clients up to speed during all processes- she eliminates any fear or wonder and makes the transaction an enjoyable and exciting time!
Susan grew up on a 70 acre horse farm in Loudoun County, VA. She currently resides in Oak Hill, VA with her husband (college sweetheart) of 27 years! They have 3 amazing children; Brendan- working on his Mechanical Engineering degree at Appalachian State, Nicole- studying Communications at James Madison University and Connor- studying at the Northern Virginia Community College as well owns a lawn care business. While not assisting her clients you can find Susan playing tennis, spending quality time with her friends and family and checking off items on her bucket list (like running in a mudder or biking in a MS charity event)!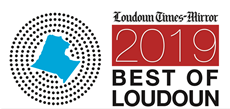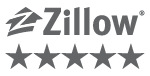 Getting Started on Your Home Purchase
Buying a home can be a challenging experience, but you have help. Your real estate agent is there to help with the home search and your mortgage lender is there to get you through the mortgage process. Utilize these people and their knowledge to help you navigate through all the steps. Here, we'll talk specifically…
Read More
https://www.embracehomeloans.com/-/media/feature/loanofficer/loimages/sbanville_bio72.jpg
Senior Loan Officer
NMLS # 1192567
Ready to take the first step toward a new home?
Let's discuss your options.
10306 Eaton Place, Suite 100
Fairfax, VA 22030
Testimonials
(162)
5

5 Survey completed on March 16, 2023

Review By Beatrice K. for Susan Banville

Completed transaction in September 2022

Susan was truly amazing and it was clear she had our best interest at heart. She listened to us and went the extra mile to ensure we got the best possible deal. I highly recommend Embrace Home Loan as the Lender of Choice.

4

4 Survey completed on March 15, 2023

Review By Mariah G. for Susan Banville

Completed transaction in February 2023

Susan was quick to respond to emails/texts/calls. There would be times I would text her at 6pm on a Saturday and tell her I didn't need an answer until Monday. But she'd get me the answer right away. It is much appreciated

5

5 Survey completed on January 18, 2023

Review By Benjamin S. for Susan Banville

Completed transaction in December 2022

Susan was phenomenal to say the least. Her communication, candidness, and expertise in all things loan related made what could have been an unpleasant and stressful process easy and straightforward. I urge anyone looking for a loan, to please get in touch with Susan. It was an absolute delight getting to know her over the past year.

5

5 Survey completed on January 10, 2023

Review By James R. for Susan Banville

Completed transaction in January 2023

Susan always responds quickly and readily communicates throughout the process. As settlement go closer she handled last-minute obstacles with timeliness and professionalism.

5

5 Survey completed on January 09, 2023

Review By Pam S. for Susan Banville

Completed transaction in January 2023

Susan was a pleasure to work with during the mortgage loan process. She responded very quickly anytime we had questions and made herself readily available. She genuinely cared about us and gave personal attention that made us feel like we were not just another number. Susan made what can be a stressful process go smoothly. I highly recommend Susan Banville and Ensure Home Loans.