https://www.embracehomeloans.com:443/-/media/feature/loanofficer/loimages/sbarsness_-bio72.jpg
Senior Loan Officer/Producing Sales Manager

NMLS # 67292
Virginia - Fairfax

22030
10306 Eaton Place, Suite 100
Fairfax, VA 22030
703-591-7144
About Shawn
Shawn "The Mortgage Ace" Barsness has worked in the industry for over 12 years. During his tenure he has closed thousands of loans and even owned a mortgage brokerage for seven years. As a driven, committed, diligent, and ambitious individual, he views his primary role as helping his clients integrate their selected mortgage loans into their long-term and short-term financial and investment goals, as well as obtaining their payment equity and cash flow objectives.
With experience that extends to all areas of loan origination, processing, underwriting, approving and closing loans, Shawn has learned that success comes from staying organized, leveraging technology, integrating processes, staying focused on daily activity, and a maintaining commitment to learn. As Zig Zigler says, "You can have everything in life you want, if you will just help other people get what they want."
Shawn received a Master's degree in business finance with a concentration in personal financial planning from Winthrop University and received advanced training in tax, investing, insurance, and real estate law.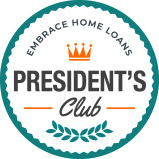 2020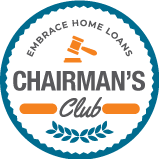 2020
See Shawns additional reviews on Yelp and Zillow.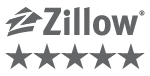 Reviews
(223)
5.0

5.0 Survey completed on June 03, 2021

Review By Christy S. for Shawn Barsness

Completed transaction in May 2021

I liked that Shawn kept in regular contact via phone call, email and text message. He helped me understand next steps and double and triple checked that I had done what I needed to do on my end before moving to the next step. All in all a friendly, knowledgeable guy that I'd recommend to anyone.

5.0

5.0 Survey completed on May 29, 2021

Review By Eleuterio F. for Shawn Barsness

Completed transaction in May 2021

Shawn was by far the best senior loan officer we can ask for. He made sure that my wife and I made the most informed decisions during the process. With our real estate agent and Shawn, we were competitive in most homes we put an offer down for. Thanks again

5.0

5.0 Survey completed on May 20, 2021

Review By Sirajul H. for Shawn Barsness

Completed transaction in May 2021

The Best loan officer.

5.0

5.0 Survey completed on May 20, 2021

Review By Masud H. for Shawn Barsness

Completed transaction in May 2021

Excellent!!

5.0

5.0 Survey completed on May 18, 2021

Review By Lorina B. for Shawn Barsness

Completed transaction in May 2021

Very patient and forthcoming with options. Down to the last detail… perfect


7 Tips for Decorating Your Vacation Home
So you bought that vacation home — an amazing getaway on the beach, in the mountains, or maybe just near far-off friends and loved ones. Now, it's on to the fun part: Outfitting that new home with decor and furnishings, and prepping it for the first big trip. Ready to get started? Let these handy…
Read More