https://www.embracehomeloans.com:443/-/media/feature/loanofficer/loimages/pdiaz_bio72.jpg
Senior Loan Officer

NMLS # 349457
Virginia - Fairfax

22030
10306 Eaton Place, Suite 100
Fairfax, VA 22030
703-591-7144
About Paul
Paul Diaz is a new Senior Loan Officer joining the Embrace team in Virginia, where he works on originating loans to help borrowers meet their unique needs. Our company culture drew Paul to Embrace, in addition to the VA loan program which brings borrowers a reliable single point of contact bilingual in English and Spanish. He brings honesty, compassion, and straightforward professionalism to every client he serves.
Prior to his time with Embrace, Paul was a Loan Originator at Strong Home Mortgage. A U.S. Army veteran, he grew up in Texas and Virginia and currently lives in Haymarket, VA. When he's not at work, he enjoys relaxing at the beach with a fishing pole in the water.
You can connect with Paul and learn more about him on LinkedIn.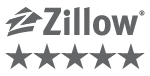 What Is a Title Company and What Do They Do?
Home buying is complicated, and in order to do it successfully (not to mention legally), a number of professionals will need to play a role. These include a mortgage lender, a loan officer, a real estate agent, an attorney, an appraiser, a surveyor, an inspector, and a title company. That last one is often the…
Read More