https://www.embracehomeloans.com/-/media/feature/loanofficer/loimages/kmahoney_bio72.jpg
Senior Loan Officer

NMLS # 233783
Virginia - Fairfax

22030
10306 Eaton Place, Suite 100
Fairfax, VA 22030
703-591-7144
About Kevin
Kevin Mahoney is a new Senior Loan Officer joining us in our Fairfax, VA branch, where he originates and closes residential mortgage loans and develops REALTOR® and builder referral relationships. Kevin made the move to Embrace from a similar role with SWBC Mortgage after recognizing the opportunity to elevate his business with Embrace's state-of-the-art marketing and a branch with a track record of helping loan officers significantly increase production. He has finished in the top 1% industry-wide the last two years with $30 million-plus in closed loans, so we're certainly glad to have him on the team.
Kevin is happy to leverage high balance conforming pricing and the ability to be more competitive with VA loans to help clients with bigger loans. Borrowers throughout Reston, Lake Anne, and Fairfax County can count on his accessible and responsive approach. He's a great listener and problem solver who is committed to clients at every step of the mortgage process and is passionate about helping homebuyers secure financing tailored to their needs.
Kevin has lived in Reston with his wife for 30 years. He grew up mainly in Schenectady, NY, and spent part of his early childhood in Binghamton, NY, and Wilmington, NC. He supports the Embry Rucker Homeless Shelter and enjoys travel, college basketball, college football, and running. On a perfect day, you'll find him boarding a plane for a tropical island vacation with his family.
You can connect with Kevin and learn more about him on LinkedIn and Facebook.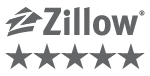 Testimonials
(3)
5

5 Survey completed on May 06, 2022

Review By Thomas O. for Kevin Mahoney

Completed transaction in May 2022

Kevin Mahoney was great. He helped make sure my VA home loan was approved, which can be tricky in a seller's market. Kevin worked with my income and expenses to get a loan approved. All worked out well and in good time!

5

5 Survey completed on April 20, 2022

Review By Brett F. for Kevin Mahoney

Completed transaction in April 2022

This was probably the smoothest financial transaction I've ever done. Kevin's vast knowledge of mortgage loan programs and the mortgage process was extremely helpful. I think Kevin works 24/7. No matter when I reached out to him he was available! Great guy!

5

5 Survey completed on April 04, 2022

Review By Castina W. for Kevin Mahoney

Completed transaction in April 2022

I cannot speak highly enough of Kevin's kindness and professionalism. I am a first-time homebuyer and, as such, was extraordinarily nervous about "what could go wrong" right up to the afternoon of closing. Kevin ensured that what could have been an arduous and overwhelming process was flawless at every turn. Everything was made so easy! Actually finding the right property was a more stress-inducing experience than financing it. Kevin battled rush hour traffic from Virginia to Maryland so that he could be present at my closing. I appreciated his efforts. It was a great pleasure working with both Kevin and the team at Embrace. They made the lending portion of my purchase seamless!


Staying Healthy in Real Estate: How Agents Can Be Healthier While on the Go
A lot of real estate agents spend the vast majority of their time on the go — and it can be hard to lead a healthy lifestyle if you're constantly in the car and running from appointment to appointment. Still, that doesn't mean that living a healthy lifestyle can't be done. If you want tips…
Read More