https://www.embracehomeloans.com/-/media/feature/loanofficer/loimages/eroberts_bio72.jpg
Senior Loan Officer

NMLS # 455393
Virginia - Fairfax

22030
10306 Eaton Place, Suite 100
Fairfax, VA 22030
703-591-7144
About Elliot
Elliot Roberts joins the team at Embrace from First Heritage Mortgage, where he provided the best mortgage options for borrowers in the VA, MD, and DC areas. Elliot focused on keeping their out-of-pocket costs as low as possible. He also taught VHDA home buying seminars. Elliot was born and raised in Fairfax, Virginia and began his mortgage career in Charlotte, NC in 2000. He currently resides in Fairfax County with his wife, also a local Northern Virginian.
Always active in his community and personal life, Elliot is a member of the Fairfax Chapter of Business Network International. In his spare time he enjoys fishing, playing a round of golf, going to the beach, and playing games such as corn hole, chess or foosball. On his free time, he likes to fly his airplanes with other flying enthusiasts. He also enjoys a variety of sports, and coaches indoor and outdoor track and field at his high school alma mater in Burke, Virginia. His idea of the perfect day would be beach camping with family and friends, grilling steaks and burgers and enjoying nature.
Elliot is a highly skilled mortgage advisor and excels at helping homebuyers find mortgage solutions ideally suited to their lifestyle and budget. Buying or refinancing your home is a big decision; Elliot will provide you with mortgage options tailored to your needs. Reach out to Elliot to find a custom solution so you and your family can live in the home of your dreams.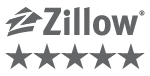 Testimonials
(97)
5

5 Survey completed on July 02, 2022

Review By Donald W. for Elliot Roberts

Completed transaction in June 2022

Elliot is professional, diligent and easy to work with. He walked us through the whole process and was always available to answer questions. We are blessed to have worked with him.

5

5 Survey completed on June 29, 2022

Review By Carol W. for Elliot Roberts

Completed transaction in June 2022

Elliot made our refinancing process seamless. He walked us through all the necessary steps needed to complete the process. He was in constant communication with us from the beginning until it was finalized. He would even touch base with us on weekends. Thanks for all your help!

5

5 Survey completed on June 28, 2022

Review By Laurence W. for Elliot Roberts

Completed transaction in June 2022

the patients and knowledge that was provided.

5

5 Survey completed on June 20, 2022

Review By Mulualem W. for Elliot Roberts

Completed transaction in June 2022

I was having a good experience with all the team with their Consistent communication working timely and showing that they are more than happy to help.

4

4 Survey completed on June 16, 2022

Review By Robin V. for Elliot Roberts

Completed transaction in June 2022

good communication, friendly, supportive


Inventory Shortage? How to Find a House When Listings are Scarce
A shortage of housing inventory made it difficult for many homebuyers to find a house this year. And according to many experts, next year may be much of the same. As more and more Baby Boomers age in place and existing homeowners stay in their homes longer (an average of 23 years in some cities!),…
Read More