https://www.embracehomeloans.com/-/media/feature/loanofficer/loimages/rfisette_bio72.jpg
Loan Officer

NMLS # 1446129
Embrace Home Loans Corporate

02842
25 Enterprise Center
Middletown, RI 02842
800-333-3004
About Roger
Roger J. Fisette, Jr., fondly known as "RoJo," has been with the Embrace family since 2015. He takes pride in his role as a loan officer, and sits down with potential clients to listen carefully to their financial plans for the future and fully understand their goals and needs. He then combines what he's learned with their credit, income, and assets in order to find the best options to help them achieve their dreams. Staying in close communication is then key to ensure that the mortgage process goes as smoothly and seamlessly as possible.
Prior to joining the team at Embrace, Roger worked as a loan officer for six years with Option One Mortgage. He then continued to hone his customer service and communication skills as Sales Director at Lotuff Leather, which provides personalized luxury leather gifts to a variety of organizations. The move to Embrace was a natural one – not only was Roger returning to the mortgage industry where he thrived, but also to a work home that's truly customer-focused with a supportive team atmosphere.
Roger grew up in North Providence, Rhode Island, and currently lives in North Attleboro, Massachusetts, with his wife, Christi, and their two kids, Brooks and Kailey. They also have three furry feline friends: Chatham, Maui, and Mia. Roger received his BSBA from Bryant College (now Bryant University) in Smithfield, Rhode Island. Always putting his all into his work, he's been repeatedly acknowledged for excellence with awards, including Embrace Home Loans President's Club 2020, 2021, and 2022; Embrace $20M Club 2019; Embrace $30M Club in both 2020 and 2021; and Scotsman Guide Top 1% Originator 2021.
When he's not helping people achieve their dream of homeownership, you'll find this avid sports fan rooting for the Red Sox and the 49ers, or fine-tuning his golf game out on the greens. His idea of the perfect day would be some beautiful sunny weather and spending time outdoors in the yard or on a playground with his wife and kids.
You can learn more about Roger and connect with him on LinkedIn, Facebook, and Twitter.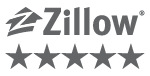 Getting Started on Your Home Purchase
Buying a home can be a challenging experience, but you have help. Your real estate agent is there to help with the home search and your mortgage lender is there to get you through the mortgage process. Utilize these people and their knowledge to help you navigate through all the steps. Here, we'll talk specifically…
Read More
https://www.embracehomeloans.com/-/media/feature/loanofficer/loimages/rfisette_bio72.jpg
Loan Officer
NMLS # 1446129
Ready to take the first step toward a new home?
Let's discuss your options.
25 Enterprise Center
Middletown, RI 02842
Testimonials
(337)
5

5 Survey completed on November 21, 2022

Review By Marilyn R. for Roger Fisette

Completed transaction in November 2022

Roger has been extremely helpful throughout this process. I appreciate his knowledge and expertise.

5

5 Survey completed on November 18, 2022

Review By David C. for Roger Fisette

Completed transaction in November 2022

Roger's knowledge and patience in walking me through all possible options for financing my new home.

5

5 Survey completed on November 10, 2022

Review By Mitesh P. for Roger Fisette

Completed transaction in November 2022

Roger was very easy to work with.

4

4 Survey completed on November 05, 2022

Review By Anna W. for Roger Fisette

Completed transaction in November 2022

Overall it was a great experience! Roger was super helpful and responsive to our questions. It got a little confusing at the end, which made for a stressful closing day, so I would just advise to be super clear on communication and the process should turn out smoothly.

5

5 Survey completed on October 23, 2022

Review By Kaleigh P. for Roger Fisette

Completed transaction in October 2022

Roger was awesome, he was working at all hours of the day and night whenever we needed his help to get something done. He was able to get us preapproved on very short notice on a weekend so that we could put in an offer on the house, and he was always available for any questions we had throughout the whole process. As first time home buyers, we were very impressed and appreciative of Roger's advice and guidance. I would recommend him to any first time home buyer who needs someone to help guide them through the process. He was great!