https://www.embracehomeloans.com/-/media/feature/loanofficer/loimages/jgaccione.jpg
Loan Officer

NMLS # 20461
Embrace Home Loans Corporate

02842
25 Enterprise Center
Middletown, RI 02842
800-333-3004
About Jeff
Jeff has been a loan officer with Embrace for 17 years. He provides his customers with solutions to their financial needs. He enables them to reach their financial goals by consolidating the bills that may be weighing on them, facilitating the purchase money for their dream home, and lending them the cash needed to improve and maintain one of their biggest investments in life, their home. Jeff's goal is to build a lifetime relationship with every single customer and to look at the "big picture" as well as short term needs. When his customers have financial questions before, during, and after the loan process they know they will get a straight answer and be lead in the right direction. This focus on customer satisfaction has helped him secure a great deal of repeat and referral business resulting in him being recognized as a member of Embrace Home Loans President's Club eight times. He has also received multiple awards for finishing in the top 10 of the company's best monthly producers. Jeff graduated from The University of Rhode Island with a bachelor's degree in Finance. He is an active member of the Mortgage Bankers Association Political Action Committee (MORPAC). Jeff has a passion for baseball. He is an alumni of the URI baseball team and stays active coaching local youth teams in his spare time. He resides in North Kingstown, RI with his wife and 3 children.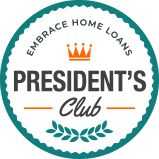 2019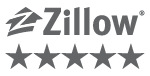 Getting Started on Your Home Purchase
Buying a home can be a challenging experience, but you have help. Your real estate agent is there to help with the home search and your mortgage lender is there to get you through the mortgage process. Utilize these people and their knowledge to help you navigate through all the steps. Here, we'll talk specifically…
Read More
https://www.embracehomeloans.com/-/media/feature/loanofficer/loimages/jgaccione.jpg
Loan Officer
NMLS # 20461
Ready to take the first step toward a new home?
Let's discuss your options.
25 Enterprise Center
Middletown, RI 02842