https://www.embracehomeloans.com:443/-/media/feature/loanofficer/loimages/jandrzejczyk_bio72.jpg
Loan Officer

NMLS # 1406727
Embrace Home Loans Corporate

02842
25 Enterprise Center
Middletown, RI 02842
800-333-3004
About Jason
Embrace Home Loans is excited to announce a new addition to the family, Jason Andrzejczyk, who will be working as a Loan Officer as part of our Direct Sales team. Jason works out of our Newport, Rhode Island headquarters and building a client database expanding across the United States.
Jason Andrzejczyk is an active man. Whether he is out on the rugby pitch, the basketball court, or hard at work helping our borrowers throughout the loan process; Jason is someone that you want on your team.
Jason joined the Embrace Home Loans team of Loan Officers in 2015, and brings his past experience of sales management to the table. Having previously overseen twelve sales teams across the country, Jason understands the importance of teamwork and communication!
Born and raised in Fall River, Massachusetts, Jason now calls home Swansea, Massachusetts, with his son, Mason and his daughter Ava. He also works closely with and enjoys supporting Big Brothers & Big Sisters in his area.
With such a full and rich life, it's no wonder that Jason enjoys nothing better than a day at the beach where he can relax and take the day as it comes to him.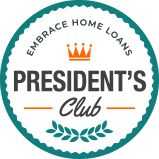 2019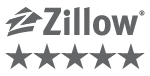 5 Self Development Books That Are Must Reads for Summer 2021
Take time off for the summer? Looking to kick back on the beach or spend your hotel evenings reading professional or self-development books? You aren't alone! Summertime is a great time to relax with a good book, and if you're well-read, you might be looking for new titles that were published in the past year…
Read More