https://www.embracehomeloans.com/-/media/feature/loanofficer/loimages/jandrzejczyk_bio72.jpg
Loan Officer

NMLS # 1406727
Embrace Home Loans Corporate

02842
25 Enterprise Center
Middletown, RI 02842
800-333-3004
About Jason
Embrace Home Loans is excited to announce a new addition to the family, Jason Andrzejczyk, who will be working as a Loan Officer as part of our Direct Sales team. Jason works out of our Newport, Rhode Island headquarters and building a client database expanding across the United States.
Jason Andrzejczyk is an active man. Whether he is out on the rugby pitch, the basketball court, or hard at work helping our borrowers throughout the loan process; Jason is someone that you want on your team.
Jason joined the Embrace Home Loans team of Loan Officers in 2015, and brings his past experience of sales management to the table. Having previously overseen twelve sales teams across the country, Jason understands the importance of teamwork and communication!
Born and raised in Fall River, Massachusetts, Jason now calls home Swansea, Massachusetts, with his son, Mason and his daughter Ava. He also works closely with and enjoys supporting Big Brothers & Big Sisters in his area.
With such a full and rich life, it's no wonder that Jason enjoys nothing better than a day at the beach where he can relax and take the day as it comes to him.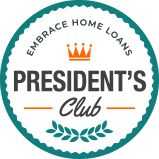 2019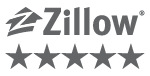 Getting Started on Your Home Purchase
Buying a home can be a challenging experience, but you have help. Your real estate agent is there to help with the home search and your mortgage lender is there to get you through the mortgage process. Utilize these people and their knowledge to help you navigate through all the steps. Here, we'll talk specifically…
Read More
https://www.embracehomeloans.com/-/media/feature/loanofficer/loimages/jandrzejczyk_bio72.jpg
Loan Officer
NMLS # 1406727
Ready to take the first step toward a new home?
Let's discuss your options.
25 Enterprise Center
Middletown, RI 02842
Testimonials
(359)
5

5 Survey completed on December 02, 2022

Review By Christopher M. for Jason Andrzejczyk

Completed transaction in November 2022

Jason was an excellent communicator and made himself available at all times of the day despite being in a time zone 3 hours ahead. Jason actively pushed out real estate agent constantly keeping the process moving at the pace we were hoping for!

5

5 Survey completed on November 30, 2022

Review By Timothy A. for Jason Andrzejczyk

Completed transaction in November 2022

Jason was so nice and professional every time we spoke to him. He always communicated to us where we were in the loan process, and replied to emails promptly!

5

5 Survey completed on November 29, 2022

Review By Peter W. for Jason Andrzejczyk

Completed transaction in November 2022

Our move was from Dallas to Texas. Stressful enough without encountering a difficult emotional family issue in the middle of it all. Jason stuck with us on our new mortgage, being both patient, and showing empathy for our situation — yet quietly guiding us through the process with no drama. Every question answered calmly and with much consideration to our needs and circumstance. Jason is a rare human being, thank goodness we found him. With much appreciation, thank you from the Wood family. Cheers. Peter.

5

5 Survey completed on November 27, 2022

Review By Katherine G. for Jason Andrzejczyk

Completed transaction in November 2022

Jason was amazing through the whole process. He is highly responsive and is always willing to go the extra mile to make things easier on us. We will definately refer him and use him in the future.

5

5 Survey completed on November 26, 2022

Review By Beverly F. for Jason Andrzejczyk

Completed transaction in November 2022

Jason Andrzejczyk was on point the entire experience. He was on top of my client's needs the ENTIRE time. Additionally, he talked me off a ledge more than once and we all know dealing with Realtors is a task within itself. He was professional, polite and very knowledgeable throughout the process. Always available day or night, always took my calls and responded in a timely manner. Jason was THE BEST