https://www.embracehomeloans.com:443/-/media/feature/loanofficer/loimages/jmaxwell.jpg
TL /Direct Sales Division Leader/VP

NMLS # 19167
Embrace Home Loans Corporate

02842
25 Enterprise Center
Middletown, RI 02842
800-333-3004
About Jared
As a Team Leader and Vice President for Embrace Home Loans, Jared is responsible for leading a group of loan officers. From working with them to overcome difficult hurdles to coaching them on how to provide great customer care, they work together to help our customers achieve their financial goals. He feels it brings a tremendous amount of satisfaction to experience the joy of helping a client get into a new home, get cash for a new kitchen, reduce their interest rate, or eliminate credit card debt! Over his 9 year tenure with Embrace, Jared has received the President's Award in 2009 and was named Teammate of the Year in 2008. His high achievement and production has earned him the recognition of All Star for 8 straight years – 3 as a Loan Officer and 5 as a Team Leader.
Prior to joining Embrace, Jared worked as an analyst in Government Relations for Stream International. Jared played varsity football at Assumption College where he graduated Magna Cum Laude with a BA in Political Science and Communications. A native of Middleboro, MA, Jared currently lives in Marion, MA with his wife Heidi and two sons, Noah and Landon. In his spare time, he coaches youth baseball, basketball, and football in the Tri-Town area of Marion, Mattapoisett, and Rochester. An avid member of MORPAC, Jared is also on the board of directors for Old Rochester Little League.
You can follow his blog here.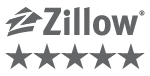 5 Self Development Books That Are Must Reads for Summer 2021
Take time off for the summer? Looking to kick back on the beach or spend your hotel evenings reading professional or self-development books? You aren't alone! Summertime is a great time to relax with a good book, and if you're well-read, you might be looking for new titles that were published in the past year…
Read More