https://www.embracehomeloans.com/-/media/feature/loanofficer/loimages/jmaxwell.jpg
TL /Direct Sales Division Leader/VP

NMLS # 19167
Embrace Home Loans Corporate

02842
25 Enterprise Center
Middletown, RI 02842
800-333-3004
About Jared
As a Team Leader and Vice President for Embrace Home Loans, Jared is responsible for leading a group of loan officers. From working with them to overcome difficult hurdles to coaching them on how to provide great customer care, they work together to help our customers achieve their financial goals. He feels it brings a tremendous amount of satisfaction to experience the joy of helping a client get into a new home, get cash for a new kitchen, reduce their interest rate, or eliminate credit card debt! Over his 9 year tenure with Embrace, Jared has received the President's Award in 2009 and was named Teammate of the Year in 2008. His high achievement and production has earned him the recognition of All Star for 8 straight years – 3 as a Loan Officer and 5 as a Team Leader.
Prior to joining Embrace, Jared worked as an analyst in Government Relations for Stream International. Jared played varsity football at Assumption College where he graduated Magna Cum Laude with a BA in Political Science and Communications. A native of Middleboro, MA, Jared currently lives in Marion, MA with his wife Heidi and two sons, Noah and Landon. In his spare time, he coaches youth baseball, basketball, and football in the Tri-Town area of Marion, Mattapoisett, and Rochester. An avid member of MORPAC, Jared is also on the board of directors for Old Rochester Little League.
You can follow his blog here.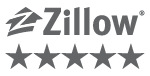 Getting Started on Your Home Purchase
Buying a home can be a challenging experience, but you have help. Your real estate agent is there to help with the home search and your mortgage lender is there to get you through the mortgage process. Utilize these people and their knowledge to help you navigate through all the steps. Here, we'll talk specifically…
Read More
https://www.embracehomeloans.com/-/media/feature/loanofficer/loimages/jmaxwell.jpg
TL /Direct Sales Division Leader/VP
NMLS # 19167
Ready to take the first step toward a new home?
Let's discuss your options.
25 Enterprise Center
Middletown, RI 02842
Testimonials
(6)
5

5 Survey completed on September 16, 2018

Review By Chakara G. for Jared Maxwell

Completed transaction in September 2018

Glad to be a client

5

5 Survey completed on August 10, 2017

Review By Mark B. for Jared Maxwell

Completed transaction in July 2017

Honest, pleasant, and VERY easy to work with. Thanks Again

5

5 Survey completed on April 11, 2017

Review By Bobb for Jared Maxwell

Completed transaction in April 2017

No worries throughout the entire process. Jared was professional, prompt and appropriate in all manners.

5

5 Survey completed on November 02, 2016

Review By Plymouth C. for Jared Maxwell

Completed transaction in November 2016

Everything was great. Easy process. Everything was correct from the beginning through a painless closing. Would highly recommend!

5

5 Survey completed on August 26, 2016

Review By Kenny for Jared Maxwell

Completed transaction in August 2016

Jared was quick to respond to any questions I had.