https://www.embracehomeloans.com/-/media/feature/loanofficer/loimages/adesano_bio72.jpg
Loan Officer

NMLS # 12319
Embrace Home Loans Corporate

02842
25 Enterprise Center
Middletown, RI 02842
800-333-3004
About Anthony
For more than 17 years, Anthony Desano has been a valuable member of the Embrace Home Loans family. As a loan officer, he guides his clients through the loan application process, putting the fine print into big print for his clients. Finding the right financing is an important step, and with Anthony's extensive knowledge of the multitude of financial products that are available, you can be sure that it will be the right step. Whether you are a first time home buyer, looking to refinance or to take out equity to pay off debt or pursue a life goal, Anthony will work diligently to find the financial solution that will best fit your needs.
Before joining Embrace, Anthony worked at Citizens Bank where he was the Treasury Operations Supervisor. His work ethic and ability to connect with clients is evidenced in the numerous awards he has received while at Embrace, including being named an All Star in 2008 and 2014. When he isn't at the office, Anthony enjoys spending time at home in Bristol with his wife Jen and their two daughters. Anthony is also a man that sticks to his guns, and despite being firmly in Red Sox nation, he is an avid Yankees fan.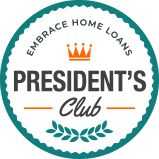 2022, 2019, 2014, 2008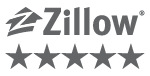 Getting Started on Your Home Purchase
Buying a home can be a challenging experience, but you have help. Your real estate agent is there to help with the home search and your mortgage lender is there to get you through the mortgage process. Utilize these people and their knowledge to help you navigate through all the steps. Here, we'll talk specifically…
Read More
https://www.embracehomeloans.com/-/media/feature/loanofficer/loimages/adesano_bio72.jpg
Loan Officer
NMLS # 12319
Ready to take the first step toward a new home?
Let's discuss your options.
25 Enterprise Center
Middletown, RI 02842