https://www.embracehomeloans.com/-/media/feature/loanofficer/loimages/jbellemore2_bio72.jpg
Sales Manager

NMLS # 1406741
Rhode Island - East Greenwich

02818
620 Main Street, Unit 1,
East Greenwich, RI 02818
800.333.3004
About Jonathan
Whether you're looking to purchase your first house or are an experienced homeowner, Jon will go over your options and clarify any questions, show you the numbers with full transparency and take personal responsibility of your application from start to finish. Jon's assistant Brandon is also eager to help and is second to none when it comes to keeping applications moving forward.
See my Zillow reviews here.
Jon is a "numbers guy" and is committed to helping his clients expedite the reduction of principal on their debt, simplify their accounting, lower mortgage rates, improve their credit scores and take advantage of better tax deductibility… all in an effort to build their net worth and reduce debt at a more rapid pace.
Jon grew up in North Kingstown, RI and has lived in several different states including Florida, Connecticut, Oregon and Mississippi. In March of 2015, Jon purchased his first home in Newport, RI his beautiful wife, Blake, and their two dogs Kohdy, a corgi mix and Piper, a hound-boxer mix. Any free time Jon has, you can find him enjoying the outdoors, from hiking to skiing, off-roading in his jeep and boating. Jon has set huge life goals for himself, such as climbing all the highpoints in each and every state. He would love to hear from you and can be reached at 800-333-3004 x3416 or via email: [email protected]
Awards & Recognition
During 2017, Jon exceeded expectations in every way possible. As a senior loan officer, he finished the year with over $18-million dollars in volume and nearly 100 loans closed. In August, he was promoted to the producing sales manager position and is responsible for mentoring and guiding the production of a small team of loan officers. He was also inducted into the President's Club which recognizes the Embrace Home Loan's top-producing sales professionals each year.
In 2016, Jon closed over 100 loans and was acknowledged many times for his high customer satisfaction scores (as seen on Zillow) and top 10 placements during the monthly awards ceremonies. At the year's end ceremony, he was dubbed 'Rookie of the Year' and was entered into the $12-million dollar club by closing over $16-million dollars in volume and finishing number 11 out of over 100 Loan Officers. We expect great things from Jon in 2017.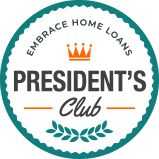 2019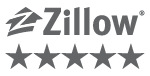 Getting Started on Your Home Purchase
Buying a home can be a challenging experience, but you have help. Your real estate agent is there to help with the home search and your mortgage lender is there to get you through the mortgage process. Utilize these people and their knowledge to help you navigate through all the steps. Here, we'll talk specifically…
Read More
https://www.embracehomeloans.com/-/media/feature/loanofficer/loimages/jbellemore2_bio72.jpg
Sales Manager
NMLS # 1406741
Ready to take the first step toward a new home?
Let's discuss your options.
620 Main Street, Unit 1,
East Greenwich, RI 02818
Testimonials
(543)
5

5 Survey completed on December 02, 2022

Review By Lauren S. for Jonathan Bellemore

Completed transaction in December 2022

Jon was extremely knowledgeable, professional and available every step of the way. We had a complicated transaction with many moving parts. Jon and his team helped us get through the process seamlessly. Highly recommend!

5

5 Survey completed on November 23, 2022

Review By Elyse S. for Jonathan Bellemore

Completed transaction in November 2022

Jon was very professional, responsive, knowledgeable, and helpful throughout the home buying process. We would absolutely recommend him to anyone looking to buy a house, especially first time home buyers!

5

5 Survey completed on November 22, 2022

Review By Amanda U. for Jonathan Bellemore

Completed transaction in November 2022

We were pre-approved quickly and could confidently put an offer on our dream home. We were able to close quickly and on time.

5

5 Survey completed on September 20, 2022

Review By Brett B. for Jonathan Bellemore

Completed transaction in September 2022

Jon, couldn't have been more professional and helpful during the whole process. We will absolutely be referring him to anyone in the market to purchase a home!

5

5 Survey completed on June 09, 2022

Review By Nael B. for Jonathan Bellemore

Completed transaction in No Date

Jonathan was a delight to work with. He's a straight shooter that never tried selling me on services I wouldn't need, and broke down every aspect of the process for me as a first time buyer. His Approved To Move program is a cheat code that allowed us to shop, and offer on homes knowing the floor on the appraisal which gave us confidence when placing offers. Out of all the lenders I dealt with, Jonathan was extremely responsive, communicative, and thorough in his work. He offered me multiple different estimates and full breakdowns so I can get a full understanding of our affordability on different properties while offering the best rates. On top of that, he was able to close on our home in 3 weeks. He went above and beyond, I can't recommend enough.