https://www.embracehomeloans.com/-/media/feature/loanofficer/loimages/smadeux_bio72.jpeg
Junior Loan Officer

NMLS # 2251240
New York - Melville

11747
425 Broadhollow Road, Suite 400,
Melville, NY 11747
800.333.3004
About Stephanie
Stephanie Madeux is a Mortgage Loan Officer in our Melville, NY branch, where she writes her own loans and helps elevate the team to meet the unique needs of borrowers. After a successful 12-year career in hospitality, and with a longtime interest in real estate, Stephanie made the pivot into the mortgage industry. She's eager to help clients understand the variety of possible scenarios for home financing, carefully assess their unique circumstances, and guide them through possibly the largest purchase of their lives. She's a Certified Mortgage Advisor, a creative and motivated hard worker, Stephanie is committed to making the mortgage process as seamless as possible by prioritizing honesty and transparency.
Stephanie grew up in northwestern Connecticut and has lived in Astoria, Queens, for around 10 years. She's passionate about supporting dog rescue organizations, particularly those dedicated to pit bulls, including New York Bully Crew, and Out of the Pits. Stephanie has completed the Court of Master Sommeliers training and loves exploring new food and wine. She was a ballerina her whole life and enjoys swimming and salsa dancing. On beautiful summer days, you can find her vineyard hopping with friends.
You can connect with Stephanie and learn more about her on LinkedIn, Facebook, and Instagram.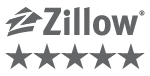 Testimonials
(4)
5

5 Survey completed on March 08, 2022

Review By Jules P. for Stephanie Madeux

Completed transaction in No Date

Stephanie was so helpful. She was always only a phone call away. Any questions I had she was happy to answer and made the entire experience so easy! I would definitely recommend her to any and everyone!

5

5 Survey completed on March 02, 2022

Review By dmijato1 for Stephanie Madeux

Completed transaction in No Date

My fiancé and I were first time home buyers. As one would except, it's an uneasy feeling to part with so much of your hard earned money. To compound the uneasiness, we were new to the home buying process and didn't know the process or what to expect. Stephanie was able to put us at ease, which allowed us to focus on the fact that we were moving into a house that we loved and enjoy the process. Stephanie went above and beyond the call of duty. She made sure we understood every part of the process - what we needed to do, what was in the next step, and how it all fits in the overall process. Any questions we had, she answered. Any referrals we needed, she provided. Any nervousness we had, she addressed. She was even there when it wasn't required of her just to make sure we were comfortable and understood everything. We cannot recommend Stephanie enough. She gets things done and you will absolutely love working with her.

5

5 Survey completed on March 01, 2022

Review By Jelena K. for Stephanie Madeux

Completed transaction in No Date

Stephanie helped my fiancé and I get a very good loan deal. She was super quick to answer all of our questions and made sure the process goes very smoothly. We were buying our house in the muddle of the crazy market during COVID but having her on our team made everything so much easier and it gave us peace of mind. We already recommended her to some of our friends who are in the home buying process now.

5

5 Survey completed on February 25, 2022

Review By Gary Freeman for Stephanie Madeux

Completed transaction in No Date

Being a first-time homebuyer I had no knowledge of mortgage loans and how the whole process works. Stephanie came highly recommended and she met my expectation. I now have full insight into the process, and how I should approach first-time homebuying. As soon as I'm ready, Stephanie will be my loan officer 100%.


Staying Healthy in Real Estate: How Agents Can Be Healthier While on the Go
A lot of real estate agents spend the vast majority of their time on the go — and it can be hard to lead a healthy lifestyle if you're constantly in the car and running from appointment to appointment. Still, that doesn't mean that living a healthy lifestyle can't be done. If you want tips…
Read More