https://www.embracehomeloans.com/-/media/feature/loanofficer/loimages/smadeux_bio72.jpeg
Junior Loan Officer

NMLS # 2251240
New York - Melville

11747
425 Broadhollow Road, Suite 400,
Melville, NY 11747
800.333.3004
About Stephanie
Stephanie Madeux is a Mortgage Loan Officer in our Melville, NY branch, where she writes her own loans and helps elevate the team to meet the unique needs of borrowers. After a successful 12-year career in hospitality, and with a longtime interest in real estate, Stephanie made the pivot into the mortgage industry. She's eager to help clients understand the variety of possible scenarios for home financing, carefully assess their unique circumstances, and guide them through possibly the largest purchase of their lives. She's a Certified Mortgage Advisor, a creative and motivated hard worker, Stephanie is committed to making the mortgage process as seamless as possible by prioritizing honesty and transparency.
Stephanie grew up in northwestern Connecticut and has lived in Astoria, Queens, for around 10 years. She's passionate about supporting dog rescue organizations, particularly those dedicated to pit bulls, including New York Bully Crew, and Out of the Pits. Stephanie has completed the Court of Master Sommeliers training and loves exploring new food and wine. She was a ballerina her whole life and enjoys swimming and salsa dancing. On beautiful summer days, you can find her vineyard hopping with friends.
You can connect with Stephanie and learn more about her on LinkedIn, Facebook, and Instagram.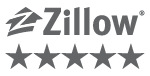 Testimonials
(10)
4

4 Survey completed on October 06, 2022

Review By Katherine C. for Stephanie Madeux

Completed transaction in September 2022

Good communication

5

5 Survey completed on September 19, 2022

Review By Angela D. for Stephanie Madeux

Completed transaction in No Date

As I first time homeowner I had a lot of questions and at all times of day and night. Stephanie made everything easier and understandable for me so I had a better knowledge of how I'm investing my money. She answered fast and explained everything with great care and a lot of helpful information and advices. I was comfortable to share my finances and she was a great bridge between the rest of the team that helped me with this exciting journey. Everything went fast and smooth thanks to her patience and just being good at her job. Whenever I'm ready for my next purchase I'll definitely go with Stephanie again and meanwhile I'm recommending her to all my friends and anyone interested in investing in a new home.

5

5 Survey completed on July 03, 2022

Review By David N. for Stephanie Madeux

Completed transaction in June 2022

Stephanie is detail oriented and always on top of things. She is quick to point out any problems and helps to overcome them quickly and painlessly. She is the best of the best!

5

5 Survey completed on June 30, 2022

Review By Sharon N. for Stephanie Madeux

Completed transaction in June 2022

Stephanie was amazing!! She was so responsive and helpful. She made the entire process so much less stressful! She's the nicest, most patient, most amazing person and I would highly recommend her to everyone I know!

5

5 Survey completed on June 26, 2022

Review By Dominic F. for Stephanie Madeux

Completed transaction in June 2022

Stephanie was extremely knowledgeable and supportive throughout our entire journey. As first time homebuyers we were not familiar with the process and she made us feel 100% comfortable and assured. She went the extra mile to support and guide us to the best loan option that would create the strongest offer during this insane market. Not only did we win our dream house, but we were able to close within a few weeks thanks to her suggestions. We felt so assured that we could call on her with any questions and she always got right back to us (and we had a lot!) Stephanie jumped though hoops to give us the best experience and even joined us at our closing. We cannot recommend working with her enough. Forever grateful, Kiera & Dom

Real Estate Conferences Agents Should Attend in 2023
As an agent, real estate conferences can offer many benefits. They're a great way to network, they offer loads of educational opportunities, and they can even help you stay on top of the latest and greatest developments in the industry. (And who doesn't want an agent on the cutting edge of things?) Conferences also allow…
Read More