https://www.embracehomeloans.com/-/media/feature/loanofficer/loimages/gdube_bio72.jpeg
NE Non-QM Manager

NMLS # 36832
New York - Hauppauge

11788
150 Motor Parkway, Suite 219
Hauppauge, NY 11788
855.612.9398
About Glenn
Glenn Dube is a new Northeast Manager Non-QM in Embrace's Hauppauge, NY branch, where he works to grow sales with the New York and the Northeast regions via Non-QM mortgages, bank statement programs, DSCR loans, and asset depletion, as well as building his own book of business. As a financial professional who has been working in the Non-QM space since 2016, Glenn felt that switching to Embrace could help his loan officer colleagues understand this particular solution product and its benefits for investors and self-employed borrowers. Glenn also has good friendships with many Embrace team members on Long Island, and the long tenure they have is its own vote of confidence.
Prior to Embrace, Glenn worked with the Cliffco Mortgage Bankers team as a sales manager and loan officer, soliciting mortgage brokers for Non-QM business, recruiting loan officers, and developing new investors. Glenn graduated with a bachelor's degree from Salem State University and is a member of the Screen Actors Guild and Actors Equity. He's also a founding member of a local group known as Hoops of Northport, which hosts weekly basketball games and several larger events throughout the year to raise money for local food banks and to bring gifts to children in need during the holiday season.
Originally from Salem, MA, Glenn lives in East Northport on Long Island with his wife of 35 years and their youngest daughter. His eldest daughter and son have since followed their respective career paths to Manhattan, NY, and Canada. He enjoys basketball, golf, and hockey. His perfect Saturday includes morning hoops before a hearty breakfast, followed by a day with family around the house or poolside before a night out to dinner with friends.
You can connect with Glenn and learn more about him on LinkedIn.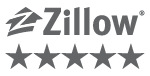 Getting Started on Your Home Purchase
Buying a home can be a challenging experience, but you have help. Your real estate agent is there to help with the home search and your mortgage lender is there to get you through the mortgage process. Utilize these people and their knowledge to help you navigate through all the steps. Here, we'll talk specifically…
Read More
https://www.embracehomeloans.com/-/media/feature/loanofficer/loimages/gdube_bio72.jpeg
NE Non-QM Manager
NMLS # 36832
Ready to take the first step toward a new home?
Let's discuss your options.
150 Motor Parkway, Suite 219
Hauppauge, NY 11788
Testimonials
(4)
5

5 Survey completed on September 23, 2022

Review By Juan G. for Glenn Dube

Completed transaction in September 2022

Glenn's expertise and patience throughout our loan process made navigating everything easier. Glenn was in constant communication with us, which was great.

5

5 Survey completed on September 16, 2022

Review By Ken W. for Glenn Dube

Completed transaction in September 2022

My client has a good experience, so I had a good experience. Very simple.

5

5 Survey completed on June 11, 2022

Review By Mary T. for Glenn Dube

Completed transaction in June 2022

Made it very easy to understand explained everything in details. No stress fast and efficient

5

5 Survey completed on June 09, 2022

Review By Kaitlyn H. for Glenn Dube

Completed transaction in June 2022

Glenn exceeded our expectations, He was a pleasure to receive our first homes mortgage with.