https://www.embracehomeloans.com:443/-/media/feature/loanofficer/loimages/erojas_bio72.jpg
Loan Officer

NMLS # 1609655
New York - Hauppauge

11788
100 Motor Parkway, Suite 590
Hauppauge, NY 11788
855.612.9398
About Edward
Edward "Eddie" Rojas joins our esteemed team of loan officers from Interstate Home Loans, where he was first introduced to the mortgage industry. He's fluent in Spanish, and looks forward to embracing that demographic in his community. Eddie currently lives in Brentwood, but grew up and went to school in Commack. His personal goal is to become one of the premier loan officers in New York and tristate areas. This get-up-and-go loan officer believes in good and honest work that speaks for itself. He makes it a top priority to leave each and every client educated about the lending process, regardless of whether or not they choose to use Embrace's services.
Eddie attended Suffolk Community College, has a 6 year old son named Aiden, and a beloved dog named Princess. In his free time, he enjoys working out, cooking, and anything sports-related, such as playing flag football with his high school teammates. His idea of the perfect day would be waking up to a tasty breakfast, hitting the gym, then spending time with his son – followed by a great football game on TV.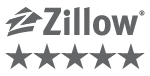 Reviews
(3000)
5

5 Survey completed on July 27, 2021

Review By Doris S. for Paul Goulet

Completed transaction in July 2021

Paul always responded promptly. At closing the title company officer said they were very happy with the correspondence from Embrace. They said they typically hate to work with out of town lenders.

4

4 Survey completed on July 27, 2021

Review By Lauren K. for Brian Brisebois

Completed transaction in July 2021

Really quick responses were very important to us. We appreciated that you were able to respond right away or whenever we had a question.

4

4 Survey completed on July 27, 2021

Review By Vincent T. for Wyatt Reynolds

Completed transaction in July 2021

I would have given the rating of very good if it had been available--that was my overall experience, not just 'ok' but not 'excellent' either! I fully understand the need to make sure that an individual is qualified for a mortgage loan and has a very high likelihood of repaying the loan. However there was far too much back and fort for documentation I could have provided right from the start had they asked more comprehensively for exactly what was needed. Additionally we kept being notified loan had 'final approval' and then would get the request for 5 more items (most of which could have been provided from the start had they been requested with the detail that was required). Again I understand the need for completed documentation, and that the approval process focuses on 'cash flow' and that this is an iterative process; however the constant back and forth made it less that excellent. I want to comment wyatt--he was great on setting this up moving us along and following up. Also kudos to Monica Gaspar who very patiently and nicely kept managing the flow between the loan underwriters and us. additionally closing was very easy and we had all the documentation in advance so it went smoothly. Lastly, we really liked the website and simplicity of uploading documents and receiving documents; however once we got the initial documentation into the system, the status was not updated until the loan was fully approved and closed. All in all the individuals with whom we worked were excellent, the website is excellent but could have been updated a bit more re: status, and the document request was managed well by Monica however the constant back and forth on items that could have been requested in the level of detail needed kept the entire experience from being excellent.

5

5 Survey completed on July 27, 2021

Review By Sean C. for Sam Atapour

Completed transaction in July 2021

This is my 4th time working with Sam, and it is the same fantastic service each time. Transparent, clear, friendly, and timely communication along the way. He helped navigate through multiple loan options to find the right one for us.

5

5 Survey completed on July 26, 2021

Review By Silvino F. for Anthony Rodrigues

Completed transaction in July 2021

Well, First of all, Anthony and his team put people/family first and all the effort to make your dream true. They are always there for you and whenever you call or reach out to them they always answer... So, so helpful. They care about families and help you out through the process so easier. They have the ability to understand people needs and always there to help and have a great advices. Again is a trustworthy team and amazing people to serve you and your family. Thanks again Anthony and team. You guys are just amazing.

5 Self Development Books That Are Must Reads for Summer 2021
Take time off for the summer? Looking to kick back on the beach or spend your hotel evenings reading professional or self-development books? You aren't alone! Summertime is a great time to relax with a good book, and if you're well-read, you might be looking for new titles that were published in the past year…
Read More